Czech President Blames Western Invasion Of Middle East For Illegal Immigration In Europe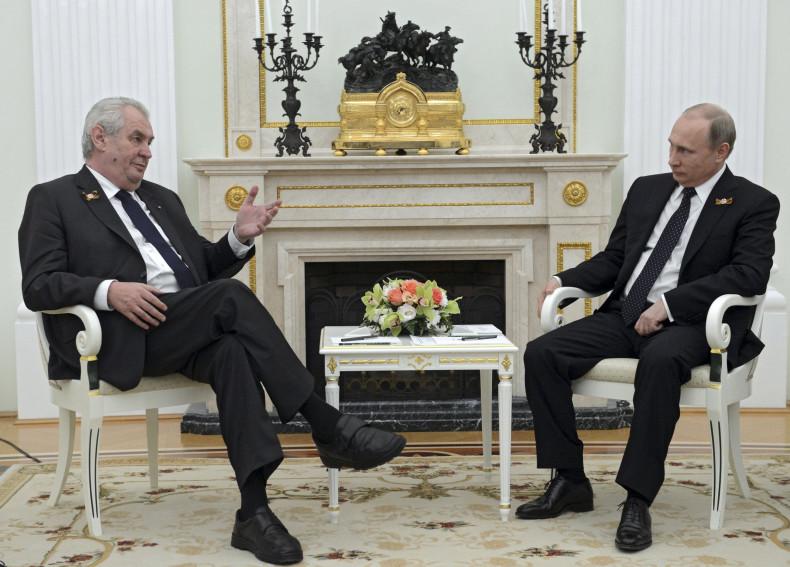 Czech President Milosh Zeman blamed the Western invasion in the Middle East for the illegal immigration crisis in Europe. He said the rise of terrorism in the Middle East had an influence on the growing number of immigrants moving to Europe.
Zeman gave a video interview which the Czech Republic's Blesk newspaper published Sunday. He also said the United States had escalated conflicts in Syria and Libya in its attempts to "restore order."
Zeman said not only the United States but its Western allies should be blamed for coordinating operations in Libya. "The current wave of migration [to Europe] is rooted in the crazy [U.S.] idea to launch an intervention in Iraq, which allegedly had weapons of mass destruction, but nothing was found," Russia Today quoted Zeman as saying.
According to a translated version of the interview, Zeman asked the refugees to follow three sentences. "The first sentence reads: Nobody invited you here; the second: You have to respect our rules when you're already here as we respect the rules when we come to your country, and third: If you do not like it, go away."
The Czech president said he would like to speak at the regular session of the U.N. General Assembly and propose U.N. military units destroy terrorist training camps.
According to Czech police, law enforcement has intercepted 3,018 illegal migrants so far this year. The number is around 50 percent higher than what it was in the first half of 2014.
Around 100 illegal immigrants staged a demonstration Friday at a refugee detention center in the northeast part of the Czech Republic. Local authorities claimed the demonstrators, waiting to be deported, damaged the building during the protest.
© Copyright IBTimes 2022. All rights reserved.