Daily Fantasy Sports Scandal: New York Attorney General Opens Inquiry Against DraftKings, FanDuel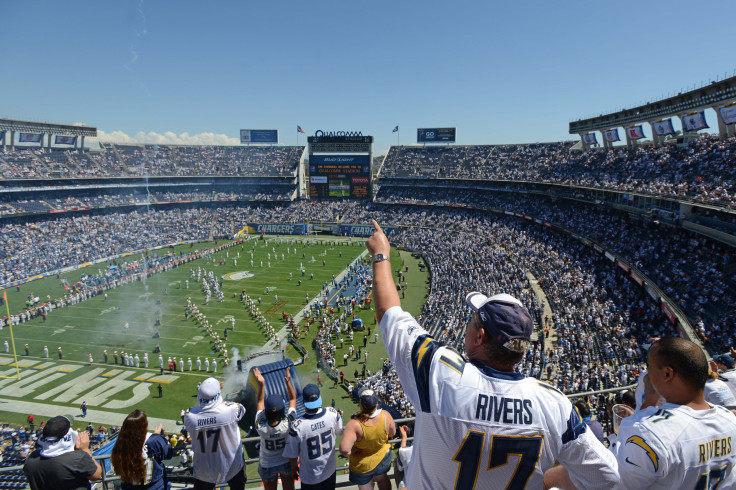 New York Attorney General Eric Schneiderman announced Tuesday that he has opened a probe into DraftKings and FanDuel to investigate whether employees of the daily fantasy sports sites won payouts through inside information not divulged to the public. Schneiderman asked the two companies to turn over internal data and details to ascertain protocols in place to avoid fraud, after reports of the scandal broke Monday.
Schneiderman reportedly sent nearly identical letters to DraftKings and FanDuel Tuesday night, just a day after media reports said that a DraftKings employee may have had access to inside information before winning $350,000 in a FanDuel contest, the Associated Press (AP) reported. The letter said the company's employees "may have gained an unfair, financial advantage in a contest known as Daily Fantasy Football," making it similar to insider trading.
"These allegations, and your company's subsequent statement, raise legal questions relating to the fairness, transparency, and security of FanDuel and the reliability of representations your company has made to customers," Schneiderman said, in the letter sent to FanDuel, according to AP.
He also asked both companies to turn over names and other details of the employees who collate player data, set roster values, player ownership percentages for pending and historical contests, and also aggregate their success rates, ESPN reported Tuesday. Schneiderman is reportedly seeking information about the companies' policies and protocols from last year.
Until Tuesday, employees were allowed to play on rival sites for money, but the practice has been halted since the scandal became public.
"Nothing is more important to DraftKings and FanDuel than the integrity of the games we offer to our customers. Both companies have strong policies in place to ensure that employees do not misuse any information at their disposal and strictly limit access to company data to only those employees who require it to do their jobs," DraftKings said, in a statement released Tuesday about the scandal, adding: "Employees with access to this data are rigorously monitored by internal fraud control teams, and we have no evidence that anyone has misused it. However, we continue to review our internal controls to ensure they are as strong as they can be."
The issue came into focus when DraftKings employee Ethan Haskell published data online about players listed on most rosters -- information that is usually not revealed until NFL games begin. The next day, Sept. 28, Haskell won $350,000 by competing on rival daily fantasy site FanDuel.
On Tuesday, ESPN said that it was letting go of sponsored DraftKings elements from its shows, calling it standard procedure while "covering significant news, to avoid any suggestion of influence on our coverage," AP reported. However, it added that DraftKings commercials would not be cut.
© Copyright IBTimes 2023. All rights reserved.
FOLLOW MORE IBT NEWS ON THE BELOW CHANNELS