Daily Fantasy Sports: What Nevada Ban Means For Regulation And FanDuel, DraftKings' Business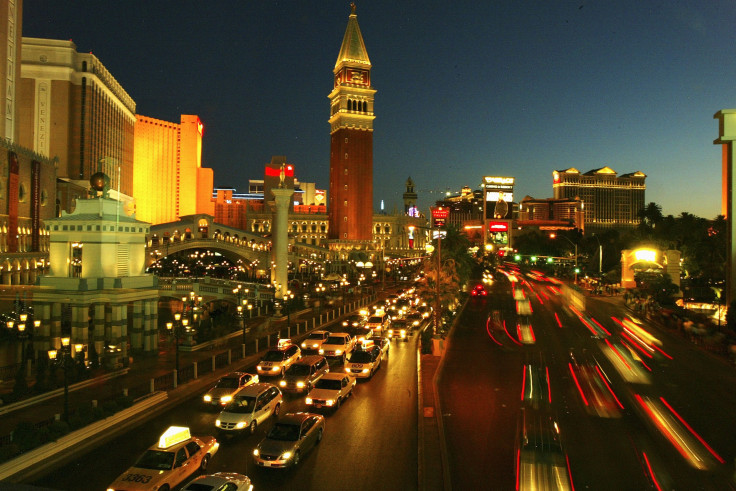 FanDuel and DraftKings built billion-dollar empires by offering fans a way to wager on their favorite athletes with just a few key presses and mouse clicks. But as the state of Nevada begins to classify daily fantasy sports alongside other, more traditional forms of gambling, the unregulated industry's freewheeling days are coming to an end.
Nevada regulators are banning daily fantasy-sports companies from operating in the state until they are properly licensed under state gambling laws. The process is lengthy and expensive, and any company that decides to apply will be accused of implicitly admitting that daily fantasy-sports contests are a form of gambling, not a game of skill exempt from online wagering bans. That's a dangerous proposition for FanDuel and DraftKings, which are already facing federal investigation, state probes and class-action lawsuits after last week's inside-information leak.
While it's too early to say if regulation of the daily fantasy-sports industry will occur on a federal or a state-by-state level, one aspect of the situation is clear: FanDuel, DraftKings and other operators will have to change the very business model that has allowed them to achieve unprecedented growth.
"Regulation would almost inevitably insert some type of friction into the sign-up process, into the depositing and withdrawal process, and would likely, although not definitely, reduce the pool of eligible states to a degree," said Chris Grove, editor of LegalSportsReport.com, a leading industry analysis blog.
Draftkings Inc. | FindTheCompany
Unlike traditional sportsbooks, daily fantasy-sports operators have existed with the blessing -- and the financial support -- of professional sports leagues. FanDuel and DraftKings have raised hundreds of millions of dollars from private investors and gained millions of customers while operating under a loophole in the 2006 Unlawful Gambling Enforcement Act, which exempted fantasy sports from bans on online gambling. The companies say they are 100 percent legal because the success of fantasy-sports lineups is based on skill, not mere chance.
But a growing number of state and federal officials are looking closer at that distinction, particularly since last week, when a DraftKings employee was found to have won $350,000 in a FanDuel contest shortly after he leaked inside information about the composition of fantasy lineups. That revelation kicked off an FBI probe into DraftKings' internal practices, a U.S. Department of Justice inquiry into the legality of the daily fantasy sports industry as a whole, and numerous calls from federal lawmakers for congressional hearings on the issue. There are now 12 states where at least one major daily fantasy sports site is banned from operating, Deadspin notes.
Nevada is one of just five states in the country exempt from the Professional and Amateur Sports Protection Act (PASPA), a 1992 law which banned sports betting on a federal level. While Nevada offers more forms of sports wagering than any other state in the country, it also heavily regulates and taxes casinos and sportsbook that operate under its jurisdiction.
This week, the Nevada Gaming Commission determined FanDuel, DraftKings and other daily fantasy sports operations were now subject to these regulations. The message is clear: either apply for a Nevada gaming license, or leave.
"Although Nevada gaming licensees who have received approval to operate a sports pool may expose D.F.S. for play themselves in Nevada (in compliance with all applicable statutes and regulations), such licensees should exercise discretion in participating in business associations with D.F.S. operators that have not obtained Nevada gaming approvals," the Nevada Gaming Commission said in a statement obtained by the New York Times.
Left with little choice, FanDuel, DraftKings and several other daily fantasy operators announced they would immediately withdraw from the state. To return, the top executives at each company will have to be individually investigated and licensed by Nevada regulators. By applying to operate a legal gambling operation, the companies would undermine the very argument that has allowed them to escape regulation, and open themselves up to similar bans in other states. That risk, coupled with the sheer difficult of the licensing progress, could lead some companies to cut their losses and leave the state permanently.
"I don't think Nevada regulators would make it any more difficult for them than anyone else, but it is an expensive process, because all the principals of DraftKings and FanDuel would need to be fully vetted," said Keith Miller, a gaming law expert and professor at Drake University in Iowa. "That all comes at the expense of the party seeking the license. It won't be fast, and it'll be very thorough."
Fanduel Inc. | FindTheCompany
Regulation isn't necessarily a bad thing for the long-term health of companies like DraftKings and FanDuel, which are still less than a decade old. Formal rules against consumer fraud would only strengthen their claims of legitimacy.
But ease-of-use is a large part of the daily fantasy sports industry's appeal, especially among the younger users who form the bulk of their audience. Likely forms of regulation, such as geo-location checks to ensure players can legally play daily fantasy games at their current residence, would turn a click-and-go betting system into a more arduous process.
It's far from an ideal solution for daily fantasy companies, but it's a better option than full-scale federal oversight, said Grove, of LegalSportsReport.com. Other forms of online gambling, such as the Internet card games legal in New Jersey, have dealt with similar restrictions without much of an issue.
"I think they're going to look for some friendly states -- Massachusetts is at the top of the list -- that will provide them with a regulatory structure that does not treat the product as gambling, but does address some basic consumer protection concerns," Grove said. "I think that the major operators will pursue that path as a way to construct a firewall against more intrusive and onerous regulation."
Nevada's decision, while troubling for operators, won't be a death blow to the industry. The ongoing federal investigations and state probes have had little effect on DraftKings and FanDuel's profits, as both companies drew a record number of users in the days after the inside information leak became public knowledge. Barring serious evidence of consumer fraud, the prospect of formal regulation and classification as a form of gambling are obstacles that can be overcome, Miller said.
"All of these legal developments mean very little to the people who are playing the game, other than making it more difficult for them to do it," Miller said. "I don't think this means the destruction of the DFS industry by any means."
© Copyright IBTimes 2023. All rights reserved.
FOLLOW MORE IBT NEWS ON THE BELOW CHANNELS