Dak Prescott Reclaiming Starting Quarterback Job May Take Time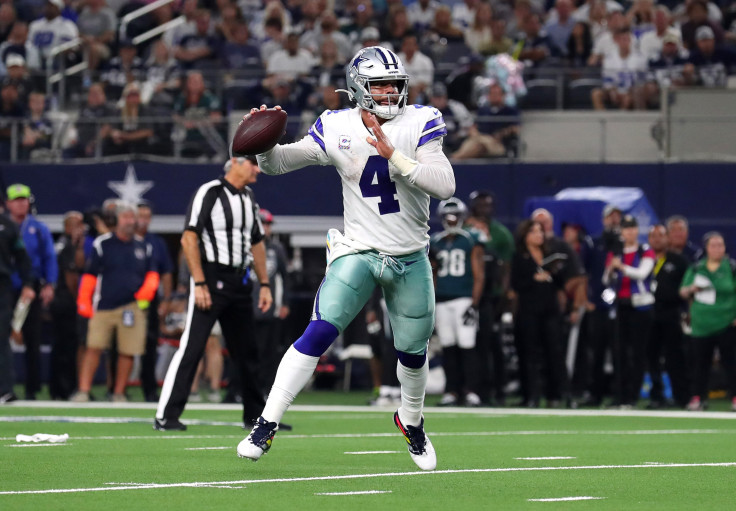 KEY POINTS
Cowboys owner Jerry Jones prefers to stay mum on the quarterbacking dilemma
Dak Prescott's progress in his recovery hints that he is not yet ready to return to action
Cooper Rush's success could be bad news for Prescott as far as starting quarterbacking duties are concerned
For as long as the Dallas Cowboys are winning, team owner Jerry Jones will not mind even if they are doing it with someone manning the quarterback position.
However, pundits feel that this could become a problem at some point, especially if Dak Prescott is ready to return.
Fortunately, that is a problem that may not yet be on the horizon.
Speaking on 105.3 The Fan, Jones revealed that Prescott is still having difficulties in gripping the ball.
Regardless, that hardly seems like a problem for Jones and the Cowboys.
Cooper Rush is somehow managing to hold up the fort for Dallas in Prescott's absence– a development that could be a worry for Jones.
Once Prescott is ready to return, the likely scenario in the early going is seeing the 29-year-old having to wait before he can start for the Cowboys once more.
And at the rate that Rush is playing, the decision to change it up at quarterback will be tricky–something that could alter the course of the surging Cowboys.
Jones was also asked if Rush may eventually be the starter for the Cowboys if he achieves a certain number of wins for the NFL team.
The 79-year-old executive responded by shrugging off the insinuation–at least for the time being.
However, this is subject to change especially if Rush continues to do well.
One barometer could be in their upcoming games.
The Cowboys will face the Los Angeles Rams in Week 5 and then the Philadelphia Eagles in Week 6.
If Rush can lead Dallas to victory against those two teams, then the Cowboys may have a problem.
It would be fair to note that while winning is what would mean a lot to Jones and the Cowboys, performance matters.
Hence, winning at least one of them or depending on how close the scores are will factor in heavily with any future quarterback moves that Dallas may make.
Lastly, there is the type of play that Prescott brings once he is fit to play.
He is likely to struggle and such could lead to losses–something that the Cowboys are not too fond of.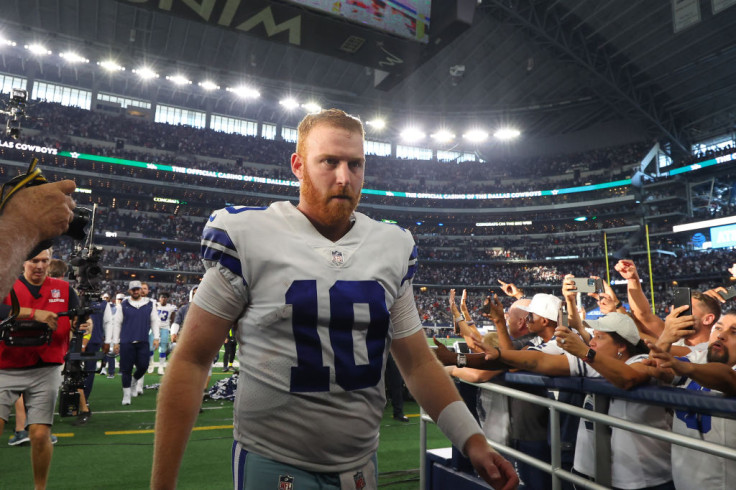 © Copyright IBTimes 2023. All rights reserved.