Dallas Cowboys Free Agency: Dak Prescott, Other Signings Put Team Among 2020 NFL Favorites
The Dallas Cowboys are spending a lot of money this offseason. Even as they lose the likes of Byron Jones, Randall Cobb and Jason Witten in free agency, the Cowboys are giving out contracts that could help them be among the NFL's best teams in the 2020 season.
Dallas re-signed Amari Cooper to a five-year, $100 million contract. Defensive end Gerald McCoy is joining the Cowboys on a three-year deal worth up to $20.25 million. Dallas has used the franchise tag on Dak Prescott to prevent him from hitting the open market.
If the Cowboys and Prescott don't agree on a long-term contract by July 15, Prescott will earn a guaranteed salary of approximately $31.5 million next season.
Emmanuel Sanders remains an option for the Cowboys in free agency. Dallas has reportedly shown interest in the veteran free-agent receiver.
With the quarterback and top wide receiver of the league's No.1 ranked offense returning, Dallas is given a better chance to win the 2021 Super Bowl than most teams. The Cowboys have better than 20/1 championship odds at both FanDuel Sportsbook and DraftKings Sportsbook.
Dallas is tied with the Philadelphia Eagles for the sixth-best title odds (19/1) at FanDuel. The Cowboys rank fifth (18/1) among contenders, along with the Eagles, Tampa Bay Buccaneers and New England Patriots, at DraftKings.
Philadelphia finished a game ahead of Dallas to win the NFC East title. Tampa Bay is expected to sign Tom Brady. It's unknown which quarterback will start for New England in Week 1.
The Bucs and Cowboys have the best Super Bowl odds of all the teams that missed the playoffs last season.
The defending champion Kansas City Chiefs are the consensus Super Bowl favorites with better than 7/1 odds. Lamar Jackson and the Baltimore Ravens are right behind Patrick Mahomes and the Chiefs.
The San Francisco 49ers are the NFC favorites with 9/1 Super Bowl odds. The New Orleans Saints are second in the conference with better than 15/1 odds.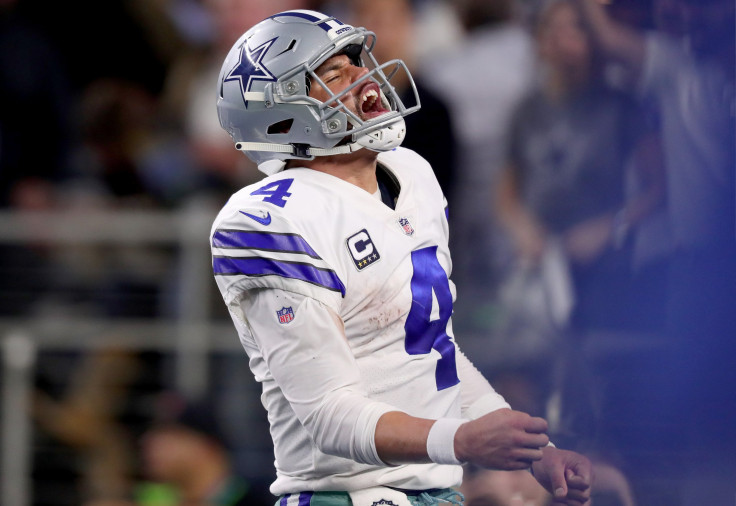 © Copyright IBTimes 2023. All rights reserved.