Dan Snyder To Spend Nearly $1 Billion Buying Out Minority Washington Football Owners
It's not a good day for Washington Football fans who have been hoping that Dan Snyder might sell the team. The franchise's principal owner is set to buy out the team's minority owners for just south of $1 billion.
Snyder is buying out the 40.5% stake in the Washington Football Team that belongs to minority owners, Tyler Dunne of GoLongTD.com first reported Wednesday. The NFL's finance committee approved Snyder's request for a $450 million debt waiver to fund the move.
The deal has to be approved by 24 of the NFL's other 31 owners at next week's annual league meeting.
Fred Smith, Robert Rothman and Dwight Schar are the minority owners who would be selling their shares to Snyder. Buying them will cost Snyder $875 million, according to The New York Times, and the owner will have until 2028 to repay the debt.
Snyder currently owns 40.59% of the team, according to ESPN. His mother, Arlette, owns 6.5% of the Washington Football team. Snyder's sister, Michele, has a 12.55% stake in the team.
In a court filing in December, Synder claimed he was being extorted by Schar. It followed a Washington Post report that said the organization paid a former employee $1.6 million in 2009 to settle a sexual misconduct claim against Snyder.
The Washington Football Team has found itself at the center of multiple controversies over the last year. The organization dropped its previous nickname last summer without deciding on a new permanent name or logo. Shortly afterward, it was reported that 15 former female employees and two journalists made claims of sexual harassment and verbal abuse against team staffers.
The NFL took over the investigation into allegations of sexual harassment within the organization prior to the start of the 2020 season.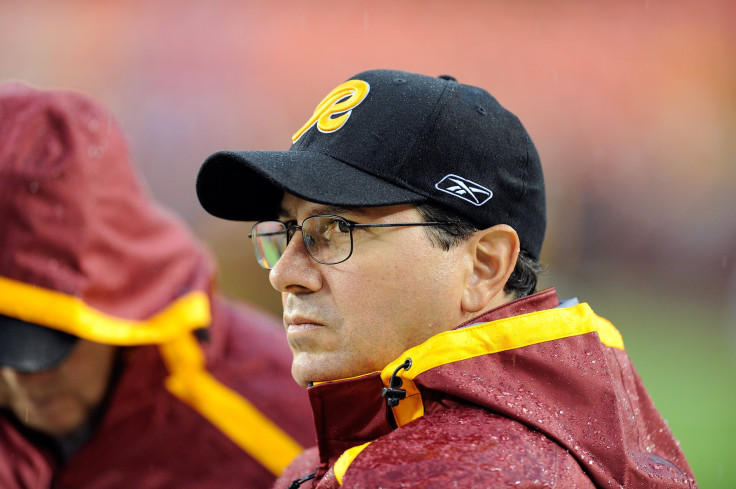 © Copyright IBTimes 2023. All rights reserved.