Dana White Confirms Agreement With Floyd Mayweather Jr: 'We Shook Hands And We Have A Deal'
Dana White willingly bared the words exchanged between him and Floyd Mayweather Jr. that happened about two weeks ago at courtside in the Staples Center and confirmed the retired boxing champion's earlier announcement of a comeback in 2020.
Speaking with Rich Eisen, the UFC President reasserted the reported deal between him and Mayweather Jr. and narrated, "We were talking about, you know, working together again. And we literally…he and I did a deal right there in our seats on the court."
White answered with no hesitation when Eisen verified the truth about the terms between the two during the Celtics-Clippers basketball game. "So you made a deal sitting there at courtside?" "Yeah, yeah," Dana White immediately responded.
The 50-year-old American Businessman, though, clarified that the meeting was not planned and that everything that transpired during the night was random. He mentioned that he chose to watch an NBA game that night as he and his sons usually attend to three to four Boston Celtics games in a season. He then recounted how Mayweather Jr. told him "This was totally meant to happen. This was meant to be," when he said the celebrated American athlete unexpectedly came in sitting next to him.
On how the reported deal was sealed, Dana White exposed, "We shook hands. That's it. We got a deal."
Asked if Floyd Mayweather Jr.'s announcement on his Instagram account had his go signal, Dana White said, "No. We shook hands and we had a deal. He can say whatever he wants. "
The unplanned meeting between the two combat sports icons sent all fight fans into a frenzy as several rumored details about the deal started to trail the hot news since its publication.
Floyd Mayweather Jr. is said to have two fights next year – an alleged rematch with Manny Pacquiao and another which is said to be a fight against a UFC fighter or perhaps a crossover to the MMA scene.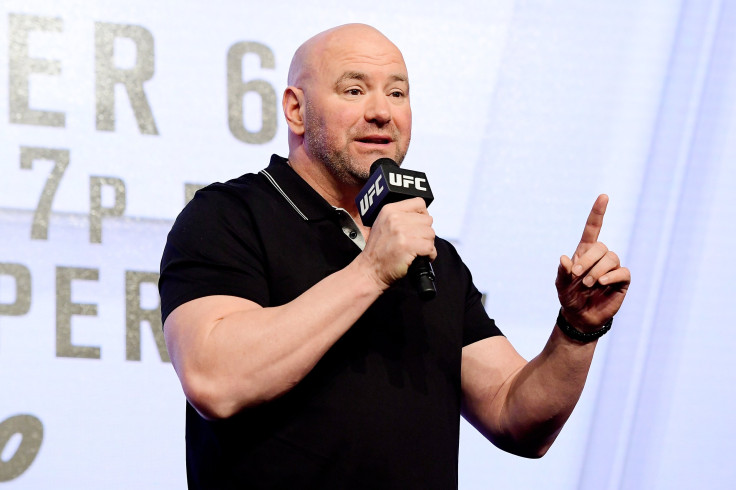 © Copyright IBTimes 2023. All rights reserved.