Danica Patrick Divorce: NASCAR Driver Files Petition Requesting Separation From Husband Paul Hospenthal [PHOTO]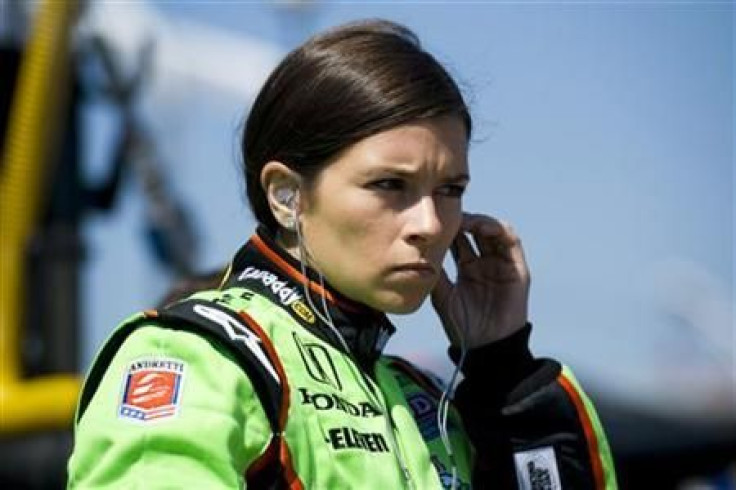 After announcing in November that she would be splitting from her husband of seven years, NASCAR driver Danica Patrick has officially filed a divorce petition in Superior Court of Maricopa County to end her marriage to Paul Hospenthal.
According to court documents filed on Jan. 3, as cited by multiple news outlets, Patrick's marriage is "irretrievably broken and there is no reasonable prospect of reconciliation."
While the petition states that the race car driver expects to file a settlement agreement with the court at a later date to divide the couple's assets, including anything not covered by their prenuptial agreement, neither she nor Hospenthal is seeking alimony.
Patrick, 30, made the November announcement via Facebook, just one day after their anniversary. "I am sad to inform my fans that after 7 years, Paul and I have decided to amicably end our marriage," she said. "This isn't easy for either of us, but mutually it has come to this. He has been an important person and friend in my life and that's how we will remain moving forward."
Widely referred to as the most successful woman in the history of American open-wheel racing, Patrick met Hospenthal, a physical therapist, while he was treating her for an injury. They married in 2005, the same year she won the Indianapolis 500 Rookie of the Year, the IndyCar Series season Rookie of the Year and the IZOD IndyCar Series Most Popular Driver award.
After finishing 10th in the 2012 NASCAR Nationwide Series, Patrick will race the entire Sprint Cup schedule for the first time in 2013 after running 10 of 36 races on the premier circuit last year.
In other related developments, Patrick announced last week that she does not plan to race in this year's Indianapolis 500 because she wants to concentrate on her first full-time season on NASCAR's highest level of competition.
"The team and I decided to focus on (Sprint) Cup. It's going to be plenty of work as it is, and it's going to be important for me running for the championship full-time for the first time to really keep myself focused with the Cup car," Patrick said. "But If I do do the Indy 500 moving forward, it will be with Go Daddy."
While she did mention the possibility of her 2013 schedule including some Nationwide series events, she has yet to sign a deal with a racing team or sponsor.
"I'm not sure if that's completely set. There have been some reports that have come out about running for Turner, and we're definitely talking to them trying to figure it out," Patrick said. "We're definitely working on that, but there's been nothing signed yet, and the exact dates and the sponsor has yet to be confirmed for all that."
© Copyright IBTimes 2023. All rights reserved.