Danish Warships Could Be Targeted By Russian Nuclear Missiles If Denmark Joins NATO Shield, Diplomat Says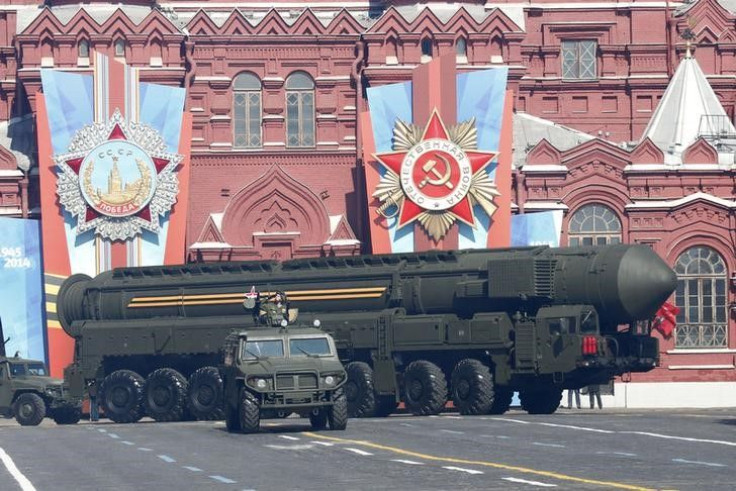 Russia's ambassador to Denmark warned Saturday that Danish warships could become targets for Russian nuclear missiles if the country joins a U.S.-led NATO missile defense shield expansion. NATO has expanded the highly sophisticated, largely U.S.-funded system in Europe since 2002. But Russia has increasingly griped about the expansion since the start of the crisis in Ukraine, which has pushed East-West relations to their lowest point since the Cold War era.
"I do not think that the Danes fully understand the consequences if Denmark joins the U.S.-led missile defense shield," Russian Ambassador Mikhail Vanin told Jyllands-Posten, before warning that Danish ships could become future targets. He said that Denmark's inclusion in the shield expansion would become "part of the threat to Russia," and that Denmark would "lose both money and security" if its relationship with Russia sours.
Danish Foreign Minister Martin Lidegaard fired back, calling Vanin's comments "unacceptable" and urging both countries to maintain a positive dialogue.
"Russia knows very well that NATO's missile defense system is defensive," Lidegaard said, according to the Copenhagen Post."We disagree with Russia on many important things, but it is important that the tone between us remains as positive as possible."
The U.S. Navy commissioned a missile defense station in Romania last October that is scheduled for completion by the end of 2015. A similar station in Poland is scheduled for completion in 2018, according to Military.com. The massive defense system incorporates some of the most sophisticated American technologies, including the Aegis missile guidance system, the Standard Missile-3 interceptor system and land- and space-based detection systems.
Polish and Baltic officials asked late last year that the missile system specifically focus on threats from Russia, but Germany, the U.S. and other NATO member states have been cautious about "provoking" Russia unnecessarily, according to Euractiv. Poland and the Baltic states, which were ruled by pro-Soviet governments throughout the Cold War, are arguably the most fervent critics of Russia's actions in Ukraine. The former Soviet republic and NATO accuse Russia of directly intervening in eastern Ukraine on behalf of pro-Russian separatists there who sought to break from the Kiev government following the 2014 Euromaidan revolution that replaced pro-Russian President Viktor Yanukovych with a pro-European administration. Russia denies the allegations.
© Copyright IBTimes 2022. All rights reserved.
FOLLOW MORE IBT NEWS ON THE BELOW CHANNELS