This Day For Republicans: Romney Talks Housing In Nevada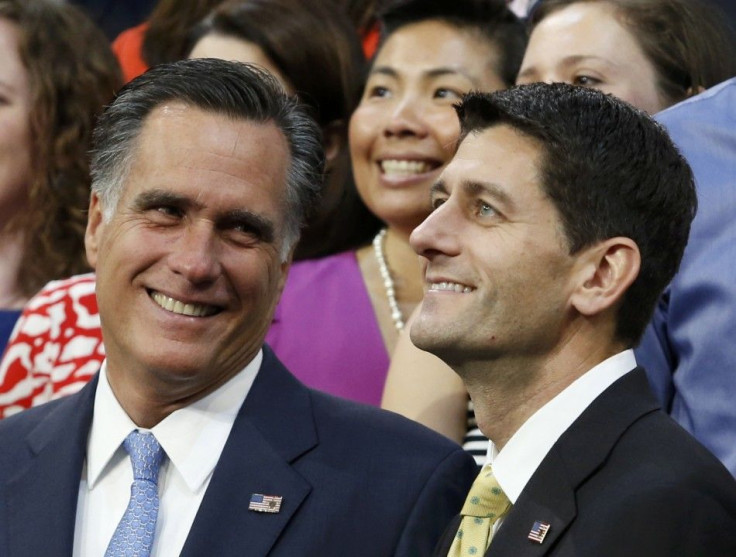 Mitt Romney will be in Nevada -- a contested state that President Obama won in 2008 but that has suffered higher levels of foreclosure than much of the nation -- for a 5 p.m. rally at the University of Nevada, Las Vegas. He is scheduled to talk about housing.
The New York Times notes that Romney, who in a few different months drew on big-money donors to outpace Obama in fundraising, is now scrambling to refill his campaign coffers. This comes after reports that Romney is planning on recalibrating his campaign to focus more on direct appeals to voters than on fundraising.
The Republican National Committee has a huge cash advantage over its Democratic counterpart.
Paul Ryan will be in Louisiana, where he is scheduled to speak at an American Association of Retired Persons "Life@50+" event (Obama will be speaking there earlier in the day), at 12:35 p.m. He will reportedly attack Obama over Medicare. After that, Ryan will be in Lakeland, Fla.
© Copyright IBTimes 2023. All rights reserved.