Deadly Camel Attacks: Animal Menace Should Be Kept Off Roads Amid Growing Death Threat, Saudi Residents Urge Neighbors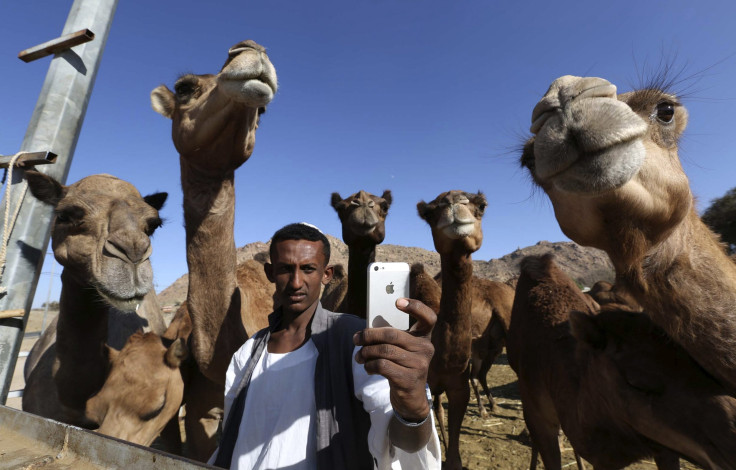 Death by camel has become a growing threat in Saudi Arabia in recent months, according to local media reports. A Saudi driver was killed and his friend was seriously injured after their car struck a camel outside its farm this week outside the Northwestern Saudi town of Tabuk.

"The car collided with the camel after the driver could not avoid it. The driver died while his friend was seriously injured," local newspaper said. The accident unfolded on a dark road. It was unclear what happened to the camel.
"The two cases were referred to King Fahd Hospital in Tabuk," Khalid Al Enezi, the spokesperson for the Red Crescent in the region, said. "One young man has died and the other is still in hospital," he said, quoted by Saudi news site Sabq.
The area has recently seen a spate of accidents related to stray camels, which are increasingly being labeled a grave menace, particularly at night. A young woman was killed and several other passengers were injured a few weeks ago when their car hit a stray camel on the same road. In 2013, four people were killed and three seriously injured after their vehicle crashed into a stray camel near the Saudi capital Riyadh.
Saudi residents have urged their neighbors to put up fences to keep the animals away from the busy road.
"The least they can do is to attach luminous straps on their backs so that they can be seen from far and avoided in case they come to the road," one resident said, according to Gulf News. "This is highly necessary because camels prefer to move at night and their owners should appreciate the extent of their danger on unlit roads."
Incidents of violent camels are not unheard of and the animal can be a threat. Young camels also might be a major source of Mers, according to research from an international team published in June. More than 1,100 cases of Mers have been recorded in recent years and more than 400 people have died. Saudi Arabia has seen the highest number of deaths, BBC reported.
© Copyright IBTimes 2023. All rights reserved.