Robots, Not Jockeys Ride Camels in the 12th Annual International Camel Race in Kuwait
Robots, not jockeys ride camels now in the annual International Camel Race in Kuwait, and the tiny sentinels are powered by remote control as the camel owners race along side in their Jeeps. The annual race occurs outside Kuwait City in the tiny Persian Gulf nation, and organizers switched to robots in 2005 after it was found some of the owners were using children from overseas due to their smaller size.
The robot jockeys are complete with little jockey outfits and hats, and their remote controlled whips slap away at the camels as the owners pursue one of the 65 Land Rover Cruiser prizes. The six kilometer race is part of a five day tournament that had around 500 participants this year. Start the slidesshow to see the camel-bots in action. Tell us in the comments what would be the best name for these micro-jockeys or their steeds.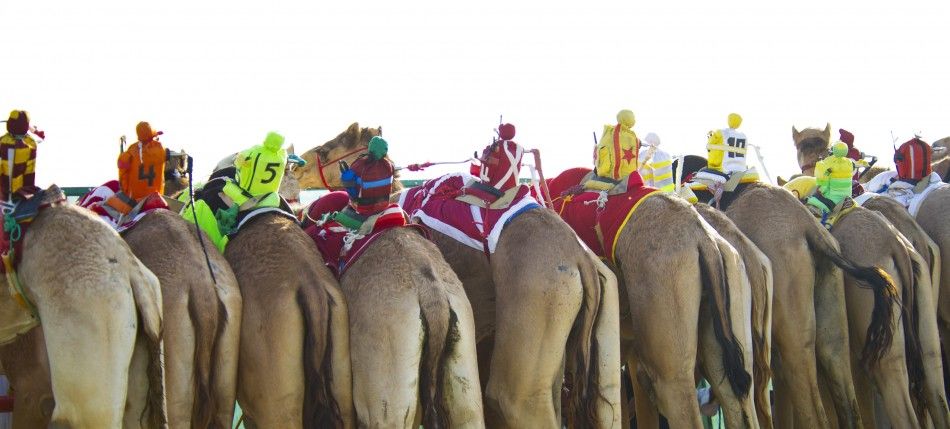 © Copyright IBTimes 2023. All rights reserved.