Deadly Ethnic Clashes: Scores Killed In Guinea Ahead Of Crucial Elections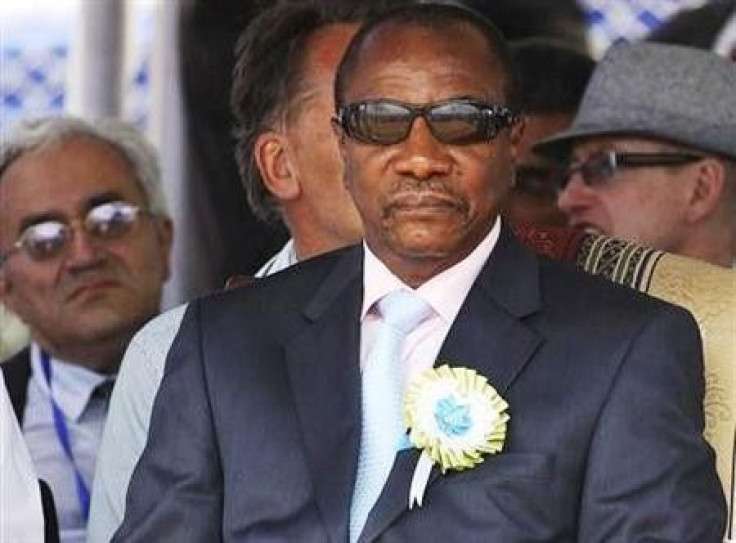 Government security forces have spread out across parts of the West African nation of Guinea in the wake of deadly ethnic clashes that have killed at least 54 people ahead of legislative elections. Troops have imposed a curfew in the southeastern city of N'Zerekore, following deadly violence waged between members of the rival Guerze community and the Konianke tribe.
The violence was reportedly triggered by the beating death of a Konianke youth accused of theft by a Guerze security guard at a gas station on Sunday in the village of Koule, near N'Zerekore, close to the border of Ivory Coast. Later, the violence spread to N'Zerekore, the second-largest city in the country after the capital, Conakry. A spokesman for the government, Damantang Albert Camara, told Reuters that 50 people have been arrested by authorities and calm has been restored in the city of some 300,000 people.
According to reports, the three-day marathon of bloodshed included people hacked to pieces with machetes and some victims burned alive. At least 130 people were injured in the disturbances. Witnesses told the Agence France-Presse news agency that victims were often beheaded with machetes and that members of both tribes would attack each other with axes, sticks and stones. Several homes were also destroyed by arson. The Guerze chief, Molou Holamou Azaly Zogbelemov, was reported to be among those who had been wounded and transported to the nearest hospital, according to the AFP. Moreover, the final tally of victims could spike higher as some bodies have not yet been identified due to decapitation or lack of identity papers.
On Tuesday, amid the violence, President Alpha Conde appeared on television to call for unity and peace. "The town of N'Zerekore has witnessed events resulting in a loss of human life, several wounded and damage to property. Faced with this situation, I call on the population for calm," he pleaded. As with many modern African states, ethnic rivalry stumps nationality.
In Guinea (sometimes called Guinea-Conakry to distinguish it from neighboring Guinea-Bissau and from the Republic of Equatorial Guinea), violence between the mostly Christian or animist Guerze and the Muslim Konianke stretches back for decades. The Konianke are believed to be ethnically linked to the Mandingo ethnic groups of neighboring states, particularly Liberia. Konianke are viewed as "newcomers," reported Al Jazeera.
The clashes will likely be played out at the ballot box in long-postponed elections scheduled for late September after months of deadlock and protests. The election is viewed as a crucial step to restoring civilian rule five years after a coup. Condé ascended to power in the 2010 – but his election was dogged by charges of fraud and vote-rigging by his opponents. His base of support are the Konianke (also known as Malinke), the country's second-largest ethnic group. Guerze (also called the Kpelles), who represent about 40 percent of Guinea's population, support the opposition.
Ethnic violence and corruption have long delayed the economic development of mineral-rich Guinea, believed to possess one-half of the world's bauxite reserves. Bauxite is the principal source of aluminum. The small country is also blessed with significant iron ore, gold, diamond and uranium deposits. Political instability, however, has led to the freezing of some multibillion-dollar foreign investments. Indeed, despite these vast mineral resources, Guinea remains a poor country, as 47 percent of the population lives under the poverty line and life expectancy does not exceed 60 years.
© Copyright IBTimes 2023. All rights reserved.
FOLLOW MORE IBT NEWS ON THE BELOW CHANNELS