Deadly Shark Attacks Kill Two Women Off Egypt's Red Sea Coast
KEY POINTS
A 68-year-old Austrian woman swimming in the Red Sea was the first to be attacked
A Romanian lady in her 40s was later attacked less than half a mile away
Egyptian authorities closed off a stretch of the country's coastline along the Red Sea
Two women were killed less than half a mile away from each other in shark attacks that took place off Egypt's Red Sea coast.
Water activities in the area were banned following the deadly attacks, officials said.
A video shared online purportedly shows the first horrific attack that killed a 68-year-old Austrian woman, identified as Elisabeth Sauer, near the popular resort town of Sahl Hasheesh on Friday, according to the New York Post.
"She's going to f–king die," an onlooker said.
Some tourists also reportedly complained in the video about the beach not having enough lifeguards.
The video captured Sauer swimming in the Red Sea relatively close to the shore when the Mako shark struck and tore off one of her arms and a leg. The water turned red with blood as tourists watched from afar on the pier. Some tourists also tried throwing a floatation device toward her.
Sauer managed to make it to shore but suffered a heart attack in the ambulance and eventually succumbed to her injuries, The Times of Israel reported.
The Austrian woman was married to an Egyptian man and had been living in the country for more than five years.
The second victim, a Romanian woman in her 40s, was mutilated in a separate shark attack while she was vacationing in Egypt, Romania's Foreign Ministry said Sunday.
The woman's identity was not immediately revealed, and the Romanian Foreign Ministry said they were working to identify her.
A stretch of Egypt's Red Sea coastline was shut off to visitors on Saturday, the country's authorities said. Water activities, including diving, snorkeling, windsurfing and kite sailing were banned in the area, according to AP News.
Egypt's Ministry of Environment said they would investigate the circumstances that led to the two deaths.
Reports of shark attacks in the area have been relatively rare in recent years. A 12-year-old boy from Ukraine lost an arm and a leg after being attacked by a shark in 2020. A Czech tourist was killed in a deadly shark attack off a Red Sea beach in 2018 while a German tourist lost his life in 2015 in a similar attack. A series of five shark attacks in five days left one dead and four others injured in 2010.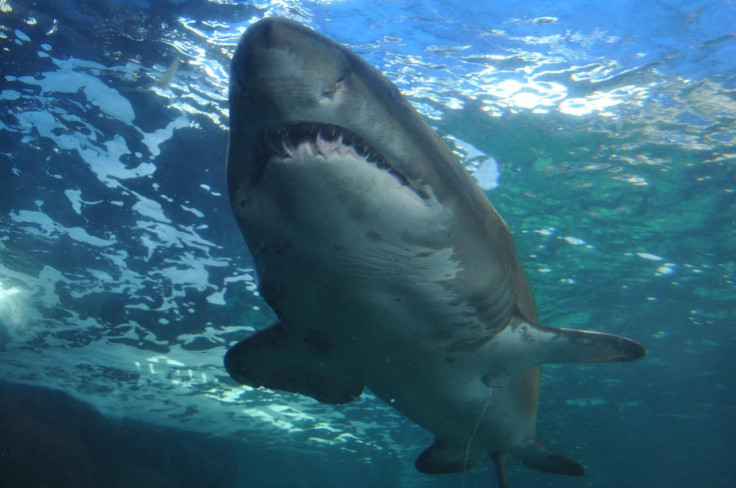 © Copyright IBTimes 2023. All rights reserved.