California Shark Attack Leaves 60-Year-Old Surfer With Broken Bones, Significant Injuries
KEY POINTS
A shark attacked a 60-year-old man at Lovers Point Beach in California Wednesday
The elderly victim suffered a broken femur, but he is expected to recover
The beach at Lovers Point and Sea Palm turnout was closed following the attack
Pacific Grove, California -- A shark bit a 60-year-old surfer at a beach this week, resulting in the elderly man sustaining "significant injuries."
The victim, identified as retired Monterey Peninsula College professor Stephen Bruemmer, was "kelp crawling" at Lovers Point Beach at around 10:35 p.m. Wednesday when a large shark attacked him, KION NewsChannel 5/46 reported.
An off-duty Sacramento police officer, Paul Bandy, and his wife, Amy Johns, were paddle-boarding near the beach when they saw Bruemmer screaming for help in the water, according to Fox 40.
The couple and a local surfing instructor ended up pulling Bruemmer onto a surfboard and paddling him out of the ocean, witnesses claimed.
Bandy and Johns cut Bruemmer's wetsuit and applied tourniquets to his limbs and his abdomen to help with the bleeding.
Bruemmer was taken to Natividad hospital, according to City of Pacific Grove Councilmember Jenny McAdams.
He suffered "significant injuries from the shark bite," the Pacific Grove Police Department said.
While the attack reportedly left Bruemmer with a broken femur, he did not have to undergo amputation since none of his blood vessels were intruded upon.
Bruemmer was alert and talking to his friends while recovering in a trauma center Wednesday afternoon. He is expected to be okay, Jilly Hannley, one of Bruemmer's friends, said.
"It was a very large shark. He's going to survive, but it's going to be a long recovery," a fellow swimmer who was not named said.
Authorities have since thanked the good Samaritans who helped Bruemmer.
"We want to express our gratitude and appreciation to the Good Samaritans that took immediate action and personal risk to assist the swimmer. We send our prayers and thoughts to the swimmer and their family," Pacific Grove Police Chief Cathy Madalone said.
The beach at Lovers Point and Sea Palm turnout was closed until Saturday following the shark attack.
Monterey's fire department has deployed a drone to conduct an aerial search, but there have been no sightings of the shark as of Wednesday afternoon.
Shark attacks are rare in California, per ABC 10. One such attack in Morro Bay last Christmas Eve resulted in the death of 42-year-old Sacramento resident Tomas Butterfield. It was the only fatal unprovoked shark attack in the United States last year.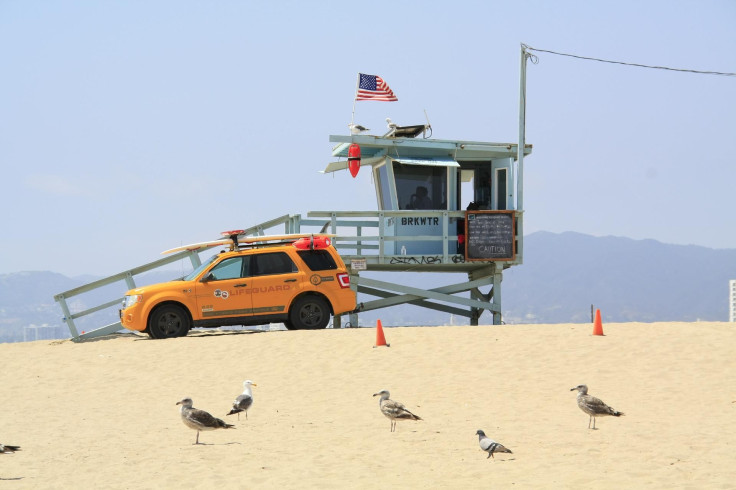 © Copyright IBTimes 2023. All rights reserved.