Deal Or No Deal? Russia, China Disagree on Big Sale of Jets, Submarines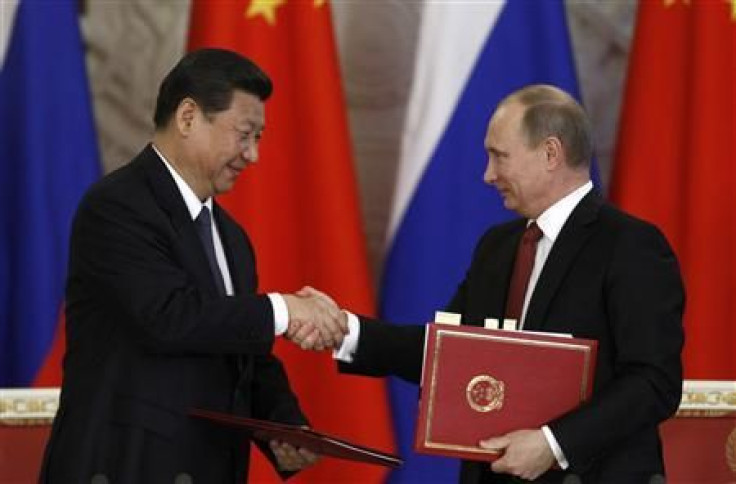 According to Chinese state media, Beijing has signed an agreement with Russia to purchase 24 Sukhoi Su-35 fighter jets and four Lada-class submarines in what would be the nation's biggest large-scale weapons purchase from Moscow in a decade.
Just ahead of new President Xi Jinping's first official international visit to Moscow, the state-owned China Central Television said that the two nations had been working out the details of the deal, which had been months in the making, until finally signing the contract.
The deal is said to be the beginning of strengthening mutual cooperation between the two neighboring nations, bolstering Sino-Russian relations.
"China is ready to work with Russia to tap that potential and expand the scope of bilateral defense cooperation, so as to lift it to a new level," Defense Minister General Chang Wanquan told his Russian counterpart, General Sergei Shoigu, according to the South China Morning Post.
Aside from the arms sale, the South China Morning Post also reported that the countries plan on building high-level contacts and undertaking joint military exercises and personnel exchanges.
Still, there may be a snag. Though Chinese state media is reporting the deal has been signed, Russian sources are denying it has been confirmed.
According to Russian government-owned news agency ITAR TASS, there was no discussion during Xi Jinping's Moscow visit of any "military-technical cooperation," quoting an unnamed source close to Russia's defense system. The Russian article came in response to a report earlier that day by state news in China.
"The Kremlin is officially denying even discussing arms trade during Xi's visit," Vasily Kashin, a China military specialist in Moscow's Center for Analysis of Startegies and Technologies, was quoted by Defense News as saying.
According to Defense News, a Russian defense source says that Russia is having reservations about going through with the deal because of China's previous violations.
"China intentionally violated intellectual property right agreements when it copied and manufactured Russia's Su-27 fighter as the J-11B, according to Russia," the report said.
In 2006, a deal for 200 fighter aircraft was canceled when Russia discovered China had reverse-engineered the plane and copies had been secretly manufactured locally, only now with Chinese-made avionics, or on-board electronics, and engines.
According to China Daily, however, the submarines will be designed and built in a collaborative effort by both countries, two of them being built in each nation, alleviating some fears of intellectual property rights violations.
© Copyright IBTimes 2023. All rights reserved.