Debt Ceiling 2013: Obama Likes Republicans' 'Constructive Approach' But Still Has Concerns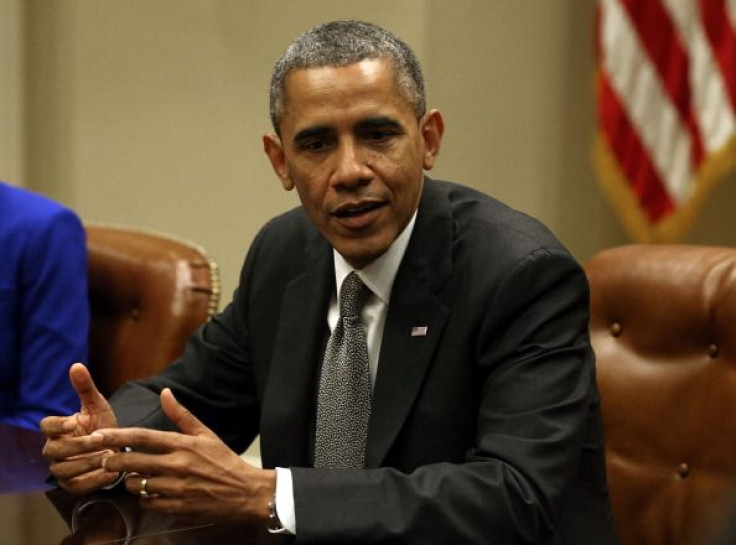 After meeting with Senate Republicans on Friday, President Barack Obama spoke with House Speaker John Boehner, R-Ohio, by telephone. Both sides have agreed to "keep talking" about how to end the government shutdown and increase the debt ceiling.
White House Press Secretary Jay Carney announced the verbal agreement between Obama and Boehner in a press briefing following the president's meeting with the Senate GOP leadership.
"The president believes that in his meeting [with Republicans yesterday and today] there have been constructive talks," Carney said.
Carney said there has been indication on the part of Republicans to "remove default as a weapon," that Obama welcomes this "constructive approach" and hopes an agreement can be reached.
"We think Republican leaders are looking for a way to extend the debt ceiling and fund the government," Carney said. "They just need to continue talking. The president's view is that there is no reason (...) Republicans would insist on shutting the government down."
The country is six days away from breaching the Oct. 17 debt limit deadline, when the government's borrowing authority needs to be extended so it can pay its bills.
But Obama has a number of concerns with the proposal coming from Republicans, the press secretary said. But there are also areas where the president thinks there can be consensus. One of those concerns is tying the extension of the debt ceiling for only six weeks to budget negotiations.
"Republicans ought to remove the threat of default as leverage in budget negotiations," the press secretary said of the president's approach.
Some Senate Republicans left the White House Friday with optimism there will be a deal at some point -- but they don't know what shape such a deal would take.
© Copyright IBTimes 2023. All rights reserved.