December Jobs Report: How Many Gig Economy Workers Are There, Really?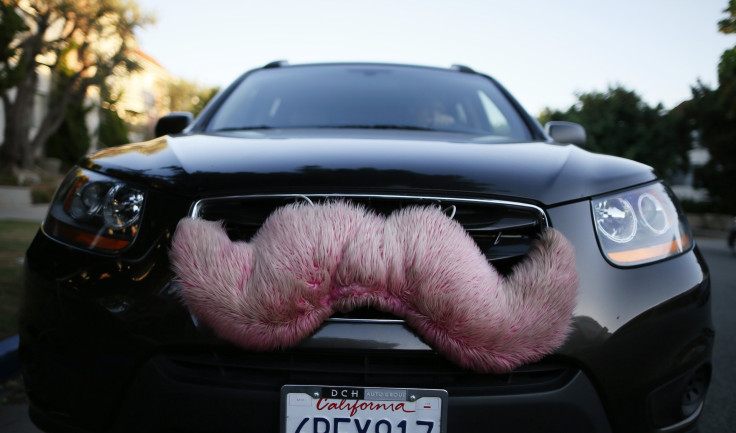 If the results of a new study are to be believed, more Americans have worked in the gig economy than own cats. According to a survey released Wednesday by public relations firm Burson-Marsteller, the Aspen Institute think tank and Time magazine, a whopping 45 million people, more than a fifth of the U.S. adult population, say they have worked or offered services in the so-called on-demand economy — an online-based potpourri of new companies — such as Uber and TaskRabbit — that want to put you in touch with freelance workers ready to provide you with everything from a ride home to app development services.
Promoted as "the most in-depth opinion research study of workers and users of the on-demand economy ever conducted," the survey produced another staggering finding: 14.4 million people, it said, rely on the gig economy as a major source of income. Such workers, according to Time, "either make more than 40 percent of their income in this economy, describe it as their primary source of income, or say they can't get work in a more traditional job."
A lot of experts aren't buying that number -- which exceeds the estimated 42.9 million households that have at least one pet cat.
'Kind of Ridiculous'
"That's not a planetary estimate," said Alan Krueger, an economist at Princeton University and former chairman of the White House Council of Economic Advisers. "These numbers don't add up."
Last month, Krueger co-authored a discussion paper with the Brookings Institution that estimates about 600,000 people currently work in the online gig economy, or 0.4 percent of the total labor force. Two-thirds of them drive for Uber alone, the paper found.
Consulting firm McKinsey & Company released its own study on the topic last June. It found that "less than one percent of the U.S. working-age population" work in the gig economy. The study defined the gig economy as "contingent work that is transacted on a digital marketplace."
"I think this Time survey is kind of ridiculous," said Larry Mishel, an economist and president of the Economic Policy Institute (EPI), a left-leaning think tank.
Both Mishel and Krueger were baffled by the finding that 14.4 million people derive significant income from the on-demand economy, a number that is 24 times greater than Krueger's recent estimate of gig economy workers. The Time survey, which was carried out by the polling agency Penn, Schoen & Berland Associates, also found that 10 percent of the U.S. adult population has "offered" a ride-sharing service at some point. At around 20.6 million people, that's roughly 50 times the number of drivers Uber itself says it has.
Curtis Freet, the CEO of Penn, Schoen and Berland, defended his firm's study, which polled 3,000 people online from Nov. 16 to 25, 2015. The margin of error for the total general population is 1.79 percent and larger for sub-groups.
"I can't comment on the discrepancy of the studies," Freet said. "I know that what we did was a fairly robust survey of the American public. We were careful about making sure our respondents were balanced to Census figures by age, income, education level, region of the country, ethnicity, all that. And we're reporting on how those people responded to our survey. And we stand behind that."
The 14.4 million figure comes from a question that asks respondents to select from among 10 options that "best describe" their "motivation for offering sharing economy services."
So How Many Are There Really?
People working full-time for Uber and Instacart should, in theory, be classified as "self-employed," according to Bureau of Labor Statistics criteria. And yet the number of self-employed workers in the United States has held steady over the last two decades, at around 15 million, according to the BLS. Meanwhile, the number of the unincorporated self-employed workers has dropped over that stretch, reaching 9.5 million last November.
Those categories are far from ideal, though. People who make extra money on the side from an app — say, those who deliver groceries 10 hours a week for Instacart in addition to working 25 hours a week at a restaurant — are unlikely to describe themselves as self-employed.
A different federal survey conducted by the BLS — the Contingent Work Supplement — used to ask specifically about freelancers and other workers in "alternative arrangements." The agency has not published that survey since 2005. When asked why, a BLS spokesman replied by sending a link to President Obama's latest budget request for the agency.
The absence of official statistics has left researchers scratching their heads.
"At this point, we don't have a good sense of who these people are," said Miriam Cherry, a professor at the Saint Louis University School of Law who has written about the on-demand economy. "We have incomplete data and conflicting estimates."
Still, Cherry points out, the number of workers deriving a major source of their income from online apps is growing. She believes the figure likely lies somewhere between Krueger's estimate and the Time survey's.
Are Tech Gurus Hoodwinking Us?
Larry Mishel of EPI thinks the gig economy gets an outsized amount of attention given its modest size.
"People are always interested in the fancy new thing," Mishel said. "A lot of people in the media world live in cities where they're using Uber a lot. There's a built-in megaphone for anything tech companies do and there's an interest from tech companies to sell this as the future."
The Time study was formally unveiled at an event in Las Vegas this week. It coincided with the city's annual Consumer Electronics Show, a sort of Mecca for tech industry enthusiasts, leaders and investors.
Uber, the darling of the gig economy, has raised over $51 billion. Other on-demand apps and start-ups are regularly on the lookout for funding.
As wages stagnate, more workers may be looking to supplement their incomes, Mishel explains. And online platforms offer an easier means to do so than in the past. Still, earning an extra buck by occasionally renting out one's apartment, for instance, is far from the electrifying paradigm shift certain gig economy gurus predict — a brave new world of gig economy freelancers, moving from job to job throughout the week.
Miriam Cherry is more convinced that on-demand workers will make up a sizable source of the labor force. Either way, she said, researchers and policymakers are in desperate need of data: "Clearly further study is warranted."
FOR FREE to continue reading
✔️ Unlock the full content of International Business Times UK for free
offer available for a limited time only
✔️ Easily manage your Newsletters subscriptions and save your favourite articles
✔️ No payment method required
Already have an account?
Log in
© Copyright IBTimes 2023. All rights reserved.