Defense Company News: Lockheed Martin Profit Beats, Downplays Saudi Exposure
Lockheed Martin Corp (LMT.N), the Pentagon's No. 1 weapons supplier, on Tuesday posted a better-than-expected rise in quarterly profit, driven by higher production of its F-35 fighter jets, and forecast sales above Wall Street estimates for next year.
The company, whose products feature prominently in the $110 billion package of U.S. weapons deals for Saudi Arabia that President Trump announced in May 2017, said it expects about $500 million in sales to the Kingdom next year.
Saudi Arabia has come under fire over the death of Washington Post journalist Jamal Khashoggi, but Lockheed suggested that if U.S. weapons sales are derailed it would not hurt its 2019 profit outlook.
The company said it now expects 2018 net sales of $53 billion, slightly above the average analyst estimate of $52.6 billion. Lockheed increased its profit forecast to $17.50, better than estimates of $17.11 per share, according to Refinitiv data.
Lockheed predicted 2019 sales would increase by 5 percent to 6 percent from 2018, assuming "key programs" like the F-35 fighter jet, designed to avoid detection, continue to be funded by the U.S. government.
Chief Financial Officer Bruce Tanner said there was "not a huge amount of dependency" on Saudi sales built into its 2019 and 2020 forecasts.
The 2019 sales outlook would put sales within a range of $55.6 billion to $56.2 billion, slightly ahead of the average estimate of $55.4 billion.
Lockheed's tax rate fell to 6.5 percent in the third quarter, helped by a larger-than-usual $1.5 billion contribution to its pension plan, boosting the bottom line. In the third quarter of 2017, before a U.S. corporate tax cut was enacted, Lockheed had a rate of 25.8 percent.
Net income rose to $1.47 billion, or $5.14 per share, in the third quarter, from $963 million, or $3.32 per share, a year earlier. Net sales rose to $14.31 billion from $12.34 billion a year earlier.
Analysts expected adjusted profit of $4.31 per share on revenue of $13.07 billion, according to Refinitiv estimates. Lockheed's EPS was $5.14.
Joseph DeNardi, an analyst at Stifel, said in a note that Lockheed's stealthy F-35 fighter jet program reported strong profit margins. F-35 production volume as well as payments for maintenance increased in the quarter.
Margins were also strong at Lockheed's Rotary and Mission Systems business unit, which makes ships and helicopters. Operating profit increased 40 percent from the same period a year ago, in part on better margins from missile launch systems sales.
The Bethesda, Maryland-based company said its order backlog increased to $109 billion at the end of the quarter from $105 billion three months ago.
Lockheed shares were down 2.7 percent at $318.02 as the broader market tumbled in part on concerns about slower corporate profit growth in 2019.
Reuters
Reporting by Mike Stone in Washington, DC; Editing by Jeffrey Benkoe and Bill Berkrot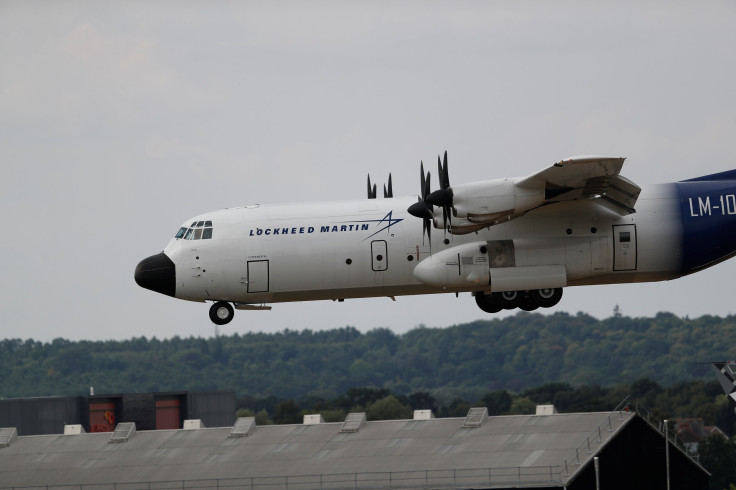 © Copyright Thomson Reuters 2023. All rights reserved.