Deion Sanders Lawsuit: Deiondra Wasn't Lying Calling Pilar A 'Gold Diggin' H-e,' Report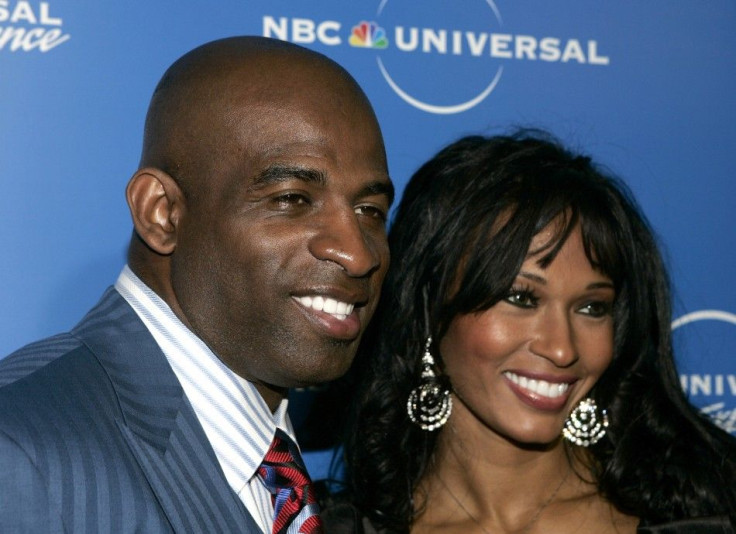 Deion Sanders has reportedly shot back at the $200 million lawsuit filed by his estranged wife, Pilar, by saying she has no grounds to sue for defamation because his daughter Deiondra wasn't lying when she tweeted that Pilar was a gold digging h-e. He also said no malice was intended, according to TMZ.
Pilar filed the defamation lawsuit last month against her husband and his daughter. She claimed in the lawsuit that her husband, his daughter and others were responsible for several emotional and physical abuse.
It has been alleged that this caused Pilar mental suffering and public humiliation as well as financial losses.
But TMZ reported that the NFL player said that the insult didn't hurt Pilar's reputation and is not worth that much money.
Any statements made by any defendants were true, did not create a false impression ... and were not malicious, TMZ quoted Sanders' response to Pilar's suit.
There was also a reported second lawsuit involving an alleged assault at the couple's home last month.
Following Pilar's lawsuit filing, Sanders told the host of The Ben and Skin Show on ESPN Dallas 103.3FM, that it's just like me suing a homeless dude for a burger and some fries.
TMZ has said that Pilar claimed that the Twitter rant was another example of the humiliation she was forced to endure during the couple's marriage.
Deiondra has several tweets from last month that aimed at Pilar.
On Feb. 8 she tweeted, PILAR i don think you got the memo but NOBODY CARES anymore. LOL PLEASE TAKE TMZ OFF SPEED DIAL. Its time to move on and go be a mom LOL.
That same day she also posted an audio of Pilar allegedly arguing with an aunt.
The tweets continued that day and read, Its Pilar not my dad! He is not with the drama! She calls tmz every week:( RT @necolebitchie: Pilar & Deion sanders are doing way too much
I may be immature but I refuse to let someone sit there & LIE on my dad EVERY SINGLE WEEK. I am gonna do w/e I can to prove 2 u the TRUTH!!
STOP telling me2stay out of grown ppl business. 1.I'mNOT a child! 2.Their business is all over the net bc of Pilar,I might as well comment!
It would be one thing if I am making the phones calls! Im putting it on the blogs! BUT I'm NOT! have u notice every blog says PILAR SAY?
I just comment on what HAS ALREADY been on the blogs BC of Pilar calling in. So maybe u should tell PiLAR to SToP putting their business out.
© Copyright IBTimes 2023. All rights reserved.