Delhi Gang-Rape Victim Suffers From Bradycardia, Health Deteriorates; Government Sets Up Probe Panel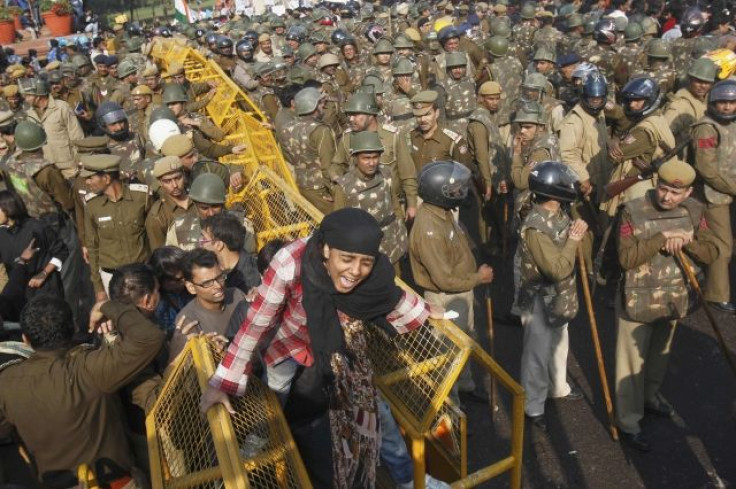 The health of the Delhi gang-rape victim deteriorated further Wednesday as she suffers from bradycardia and continues to remain in a critical stage.
According to the local media reports, the girl's health, who is admitted with the Delhi's Safdarjung Hospital, deteriorated Wednesday. Her blood pressure dropped and she continues to remain on ventilator support.
The girl suffers from bradycardia – a condition wherein the heart beats too slow or irregularly – and doctors attempt to revive her through pumping of the chest, a Zee News report quoting sources said.
Experts from private hospitals were also consulted for the victim's treatment, and doctors are also concerned about a possible stomach infection.
Doctors said Tuesday that the girl's condition was a shade better than Monday and she was psychologically "stable, conscious and meaningfully communicative."
The doctors said the internal bleeding had been brought under control and her blood platelet and leukocyte count also improved after administering plasma and platelets. However, they did not rule out the possibility of a relapse in internal bleeding.
The hospital authorities initiated counseling for the victim's family members to help them cope with the trauma and provide emotional support to the victim.
The 23-year-old medical student was brutally raped by six men in a moving bus in New Delhi Dec. 16. Six persons have been arrested in connection with the crime and a series of protests have hit New Delhi, the country's capital with protesters demanding measures to ensure safety of women in the country.
Government Announces Commission To Probe Delhi Gang-Rape Case
Faced with criticism of a muted response to nationwide protests on increasing crimes against women in the country, the Indian government announced Wednesday that a commission would be set up to probe the Delhi rape case.
Speaking to reporters in New Delhi, Union Finance Minister P Chidambaram said an enquiry commission headed by former High Court judge Usha Mehra would probe the issue and identify the lapses.
The panel has also been asked to recommend measures to ensure safety of women in the country and in the Delhi region, in particular, the minister said. Reportedly, the government is serious about finding lasting solutions to women's safety.
The commission has been asked to submit the final report within three months and if necessary, it may submit an interim report.
"Whatever we are doing now is only intended to demonstrate the government's serious intent on the matter that we will apprehend and punish the perpetrators. We will try and find out what went wrong and fix responsibility. We will also amend the laws as deemed necessary. There are three parts to what we are doing," Chidambaram told reporters, according to the Zee News report.
© Copyright IBTimes 2023. All rights reserved.