Delta Aquariids Meteor Shower Viewing Tips: Time, Peak And How To Watch
KEY POINTS
The Southern Delta Aquariids meteor shower will peak late night Saturday into the early morning of Sunday
As the moon is currently at its least visible phase, the chances of spotting the meteor shower are higher
Those who miss the Southern Delta Aquariids' peak can try to spot its meteors until Aug. 21
A yearly meteor shower will peak this week just as the moon enters its least visible phase, potentially resulting in an improved viewing experience.
The Southern Delta Aquariids meteor shower, which started becoming active earlier this month, is expected to peak late night Saturday into the early morning of Sunday, People reported.
Named after the Aquarius Constellation, the event is known for its meteors' so-called persistent trains, trails of glowing ionized gas that last for a second or two after a meteor has passed.
About 5% to 10% of the Southern Delta Aquariids' meteors leave trails, according to EarthSky.
The meteor shower is best viewed in the Southern Hemisphere and southern latitudes of the Northern Hemisphere.
Would-be viewers should find areas that are well away from the city or street lights, the National Aeronautics and Space Administration (NASA) recommended.
The faint meteors of the Southern Delta Aquariids are usually difficult to spot, so a dark and moon-free sky is essential when watching the shower.
Since we are experiencing a new moon, most of the celestial body will not be visible to the naked eye as its illuminated side is facing away from the Earth.
Up to 20 meteors per hour can be spotted in the Southern Delta Aquariids in dark skies with no moon.
These meteors should be traveling at around 25 miles per second, according to NASA.
To further improve chances of seeing the Southern Delta Aquariids, the space agency recommended looking halfway between the horizon and the zenith at 45 degrees from the Aquarius constellation while lying flat on your back and looking up the sky.
"In less than 30 minutes in the dark, your eyes will adapt, and you will begin to see meteors. Be patient – the show will last until dawn, so you have plenty of time to catch a glimpse," NASA claimed.
Those who miss out on the Southern Delta Aquariids' peak can still try to spot its meteors until Aug. 21, when the shower will stop being active.
They can also try viewing the Perseids during its peak on Aug. 13. It is considered "the best meteor shower of the year," according to NASA.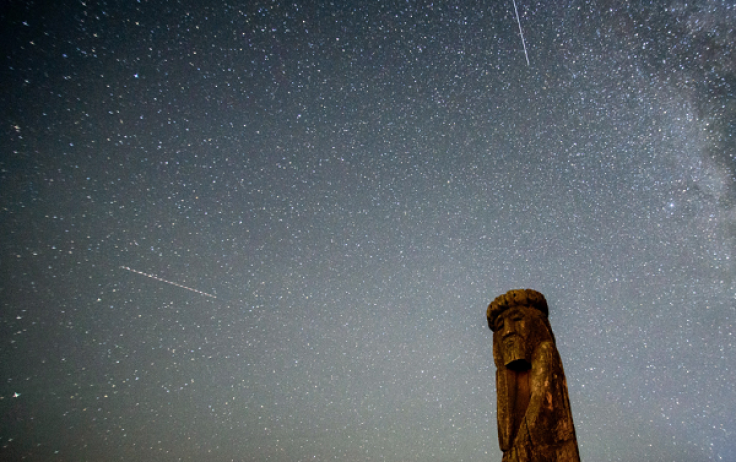 © Copyright IBTimes 2023. All rights reserved.