Traveling To NYC? You'll Need COVID-19 Vaccine Proof For Restaurants, Entertainment Venues And More
New York City will make it mandatory to have proof of a COVID-19 vaccination at city restaurants, gyms, and entertainment venues, according to an executive order signed by Mayor Bill de Blasio.
The order, announced on Tuesday, goes into effect on Aug.16, with full enforcement on Sept. 13.
The vaccine mandate will be required for employees and customers.
De Blasio said the order, known as the Key to NYC Pass, will help encourage people to get their COVID shots and prevent the spread of the Delta variant.
He said during a news briefing on Tuesday, "When you hear those words, I want you to imagine the notion that, because someone's vaccinated, they can do all the amazing things that are available in this city."
"If you're unvaccinated, unfortunately, you will not be able to participate in many things," he said. "If you want to participate in our society fully, you've got to get vaccinated."
To ensure compliance with the Key to NYC Pass mandate, De Blasio said the city would be enforcing the order in mid-September by inspecting business. To provide proof of vaccination, customers and employees can provide their vaccination card, or upload their proof of inoculation to the Excelsior Pass application.
De Blasio also mandated all New York City new hires to have proof of vaccination by their first day or work with the option to get regularly tested instead on Monday.
In July, the mayor issued a similar mandate for city employees and healthcare workers, requiring them to show proof of their COVID vaccine by Aug. 2 or have weekly COVID tests.
Also, in New York City, all 41 Broadway theaters are requiring audience members, performers, and staff to be vaccinated for all performances through the month of October.
The news of the COVID vaccine mandate in New York City for some establishments comes as the city started offering $100 for individuals that receive their shot at a city vaccine site. De Blasio said that 11,000 people have taken advantage of the offer, with 5 million total city residents receiving at least one dose of the COVID shot.
"The only reason we're having this recovery is vaccination," he said. "So it's time. And this is going to send that message clearly."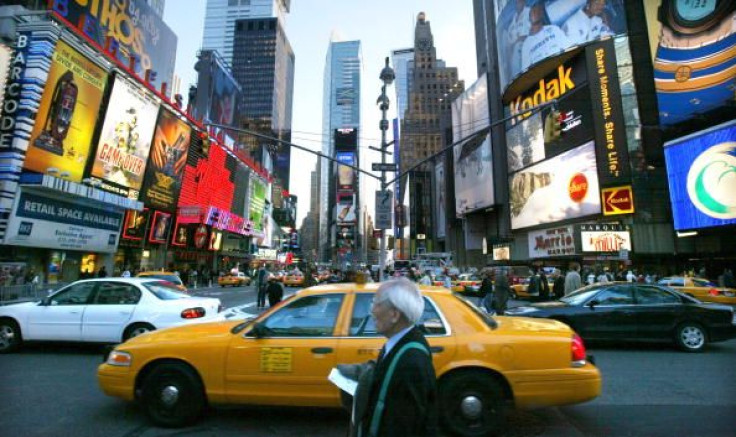 © Copyright IBTimes 2023. All rights reserved.