If You Recently Had COVID-19 Should You Get The Vaccine?
Having tested positive for COVID-19 can bring up some confusing questions about whether or not you should get the vaccine. The COVID vaccine not only protects a person from contracting the virus, but it also prevents the spread of COVID-19 to other people, especially those that are most at risk of contracting it.
To help clear up whether you should get the shot if you contracted the COVID-19 here are some answers to the concerns most people have about the vaccine and the virus.
I Had COVID-19, Do I Need The Vaccine?
While it may be tempting to consider yourself protected from the virus because you believe your body has built up antibodies from being infected with the virus, the production of antibodies after COVID-19 illnesses is really unclear. Studies are still underway to determine how long antibodies last in a person's body and how well they protect against the virus.
There have also been a number of well-documented cases of people that have contracted COVID-19 and tested positive for the virus more than once, as it is possible to get the coronavirus multiple times.
According to Yale University, if these antibodies are protective, it is still unknown what levels are needed to protect against reinfection. In short, the university recommends that even those that have previously had COVID-19 can and should receive the COVID-19 vaccine.
Can I Still Get The Vaccine If I Just Had COVID-19?
You may be concerned that you just were sick with COVID-19, and it is too close to your infection date to receive your first dose of the vaccine. It is possible to get the COVID shot very soon after testing positive for the virus.
You can receive your first dose of the vaccine four weeks after the onset of symptoms of the virus or after a positive coronavirus test, whichever one you receive first, Yale University said. You can then receive the second dose of the COVID shot after the isolation period of 10 days, plus 24 hours with no fever and the improvement of symptoms, according to the university.
If you are unsure about when you are to receive your COVID shot after contracting the virus, speak with a healthcare professional prior to inoculation.
The Centers for Disease Control and Prevention reported on Wednesday that over 157.6 million Americans had been fully vaccinated, accounting for 47.5% of the U.S. population.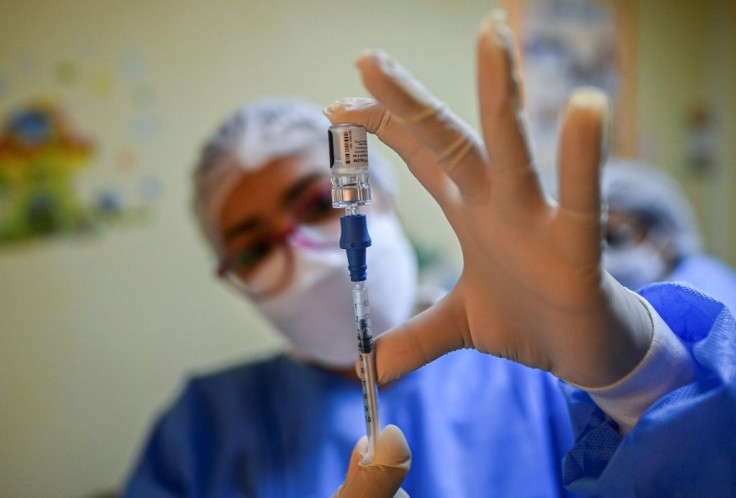 © Copyright IBTimes 2023. All rights reserved.