DeMarcus Cousins Addresses Future Plans, Will Join Durant, Klay In Free Agency
DeMarcus Cousins was very open about his feelings toward his impending free agency in the summer, saying he did not "give a s---" at the moment. The Golden State Warriors center revealed he would make a decision on his next destination when the time comes for it.
The 28-year-old joined the reigning back-to-back champions as a free agent in the summer of 2018 after his former team, the New Orleans Pelicans, refused to give him a new contract. He signed a one-year $5.3 million deal with the Warriors to boost their lineup as they chase a third straight NBA title.
Cousins remains part of a big group of players that will enter free agency this summer, including two of his teammates — Kevin Durant and Klay Thompson. The center was questioned about his plans when he enters free agency, with most experts predicting he will leave the Warriors and join another team on possibly a long-term deal.
The four-time All-Star is absolutely not concerned and was quite blunt with his answers. Cousins revealed he was taking it day-by-day while admitting it would be a season filled with "ups and downs". The Warriors are favorites to take home the NBA championship yet again, and they are on course to match their last season's regular season record in terms of wins and losses.
"Who knows what happens next summer? So I don't know," Cousins told Chris Haynes' podcast "Posted Up". "I don't try to get too high. I don't try to get too low with any moment that's been going on."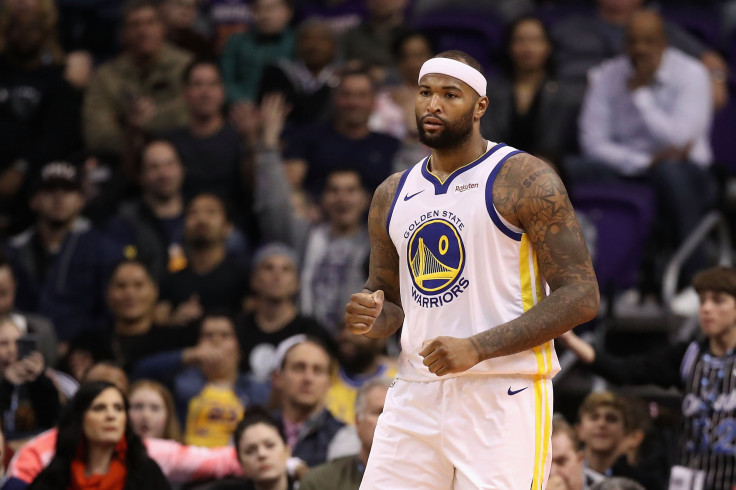 "It's going to be a year full of ups and downs. So I'm moving steadily through it all. Like I'll maneuver through the bulls---. I'll tell you, I roll with the punches and I'm taking it day by day. And when it's time to make decisions, you know, I'll make decisions. But as of right now, I don't give a s---."
Cousins may have joined the Warriors prior to the start of the current campaign, but only made his debut for the Warriors in 2019 owing to an Achilles injury that kept him out for just over a year. He sustained it last January while playing for the Pelicans and sat out for a long period of time.
The center made it clear he was "happy playing basketball again" and that his main focus was on getting better at his game rather than worrying about free agency at this point. Cousins is ready to cross that bridge when it arrives later in the year.
"I'm happy to be playing basketball again. This is the game I love. I'm glad to be out there competing nightly. I'm glad to be healthy again," Cousins said. "That's all I'm focused on. And I just want to get better at my craft every day. Like everything else that's coming with it, like, it doesn't really matter to me. It is what it is."
© Copyright IBTimes 2023. All rights reserved.