Dengue Kills Six People, Infects More Than 21,000 People In Southern China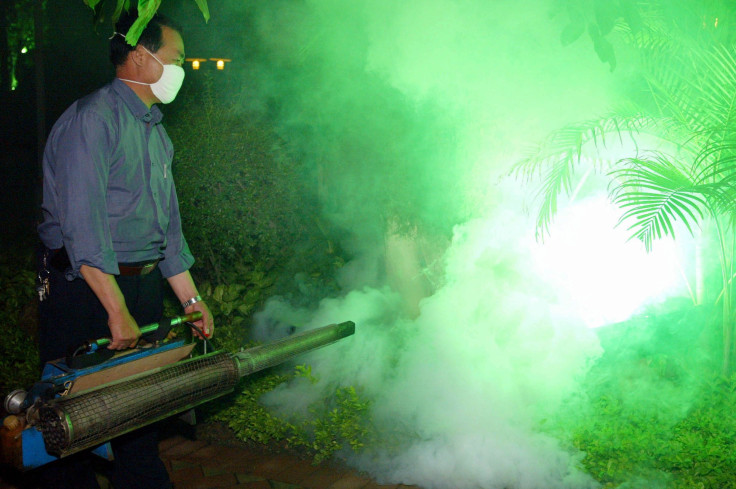 Six people have been killed so far from an outbreak of dengue in China, while the disease has infected more than 21,000 people in the southern part of the country, according to the Associated Press, or AP. The latest outbreak is the worst one in the country in about two decades, according to officials.
The number of dengue cases in Guangdong province doubled in the last week while 20 cities in the province had reported 21,527 dengue cases by Sunday. Five of the dead were from Guangzhou while one was from Foshan. Last week, about 1,000 new cases were found every day, Xinhua reported, adding that Guangzhou alone saw 18,192 cases. Authorities also said, according to Xinhua, that nearly 1,997 cases have been reported in Foshan, also in Guangdong province, while other nearby regions saw dozens of infections.
Dengue is a tropical, mosquito-borne disease, and officials have blamed the latest outbreak on heavy rainfall and warmer temperatures.
On Sunday, Guangzhou mayor Chen Jianhua called for a conference to discuss methods to control the mosquito population, while on Monday, the region's administration launched a campaign to clear the area of stagnant water, which serves as a breeding place for mosquitoes, South China Morning Post, or SCMP, reported.
About 400 million people are infected yearly by dengue, according to the Centers for Disease Control and Prevention. Symptoms can include rashes, high fever, and muscle and joint pain. Dengue hemorrhagic fever can be fatal if not treated in time, according to the CDC.
© Copyright IBTimes 2023. All rights reserved.