Deontay Wilder vs. Tyson Fury Rematch Unlikely To Happen Soon
Tyson Fury may not get another shot at WBC heavyweight king Deontay Wilder anytime soon.
The heavyweight division in boxing is stacked with the biggest names. Aside from the Joshua vs. Ruiz rematch, the Wilder vs. Fury 2 is also anticipated by boxing fans. However, Fury's chances of getting another shot at Wilder seem a bit blurry at this point.
A few weeks ago, Wilder talked to BBC Sport and detailed his plans. According to Wilder, he wants to "get rid" of Luis Ortiz first and then finally knock Fury out after.
"Ortiz is definitely happening. I am looking forward to fighting him. After I knock him out I will go to Fury, knock him out and then we will go for a unification," Wilder stated.
However, a few days ago, the current WBC heavyweight champ appeared to have made certain changes with priorities. In a recent interview with 78Sports TV, Wilder said that he is not interested in Fury at this point. In fact, he wants his former rival to "step aside" as he deals with the winner of Ruiz vs. Joshua 2.
"I would want him (Fury) to step aside, which I think he would do anyway. I think he would, but I would want him to do it as well, to give a unification," Wilder revealed.
Wilder also emphasized that being the unified heavyweight champ has always been in his mind all throughout his career.
"One champion, one face, one name. That has never left my mind," Wilder added.
Despite all the buzz about Wilder vs. Fury rematch being likely to happen, Wilder feels that Fury doesn't want to face him again.
"In my opinion, I don't feel Fury wants to fight me again anyway…' Wilder added. 'If this opportunity comes about, I think Fury will pass up his opportunity, he would want me to fight for the unification, and then come back and fight him," Wilder said.
Fury's promoter Bob Arum on the other hand, is still positive that the rematch could happen. In fact, Arum even hand-picked Fury's next opponent Otto Wallin as he believes Fury needs a big opponent to prepare for Wilder, Boxing Scene noted.
"The one requirement we had [when choosing Fury's opponent] was that we needed to find a big guy because he will be facing a big guy when he fights Wilder for the title,"
Arum even provided tentative details of Wilder vs. Fury 2 and said that they are looking to book the bout in February next year.
"Well the location's going to be Las Vegas. That's pretty much been decided. The date is a bit more tentative, but the date we're looking towards is February 22nd [2020]," Arum said.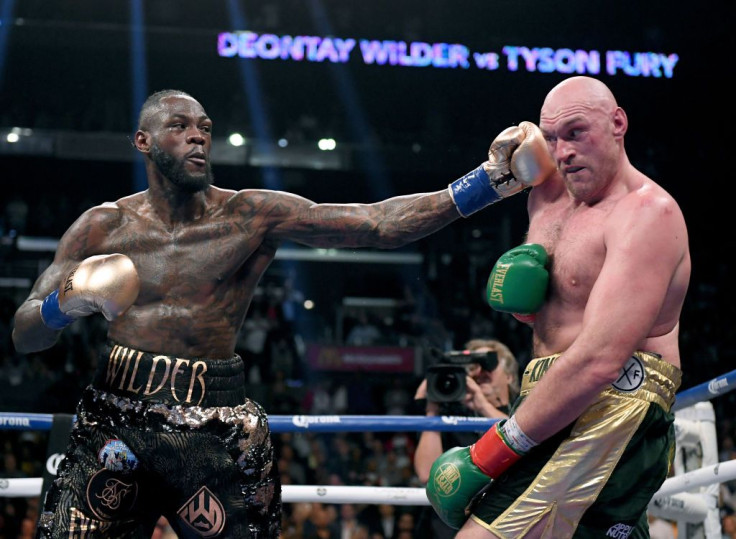 © Copyright IBTimes 2023. All rights reserved.