Despite Deaths, Indonesia Recommends China's SinoVac To Children
KEY POINTS
Data shows children accounted for 12.6% of Indonesia's COVID-19 cases
The recommendation comes after more than a dozen doctors who received the SinoVac jab died of COVID-19
New research shows the SinoVac vaccine to be 96% effective in inducing antibodies in children
Indonesia's food and drug agency Monday recommended China's SinoVac vaccine for children ages 12 to 17 despite reporting more than a dozen COVID-19 deaths among doctors who received the same jab.
Indonesian health officials are currently recording a surge in COVID-19 cases, with recent new infections reaching over 20,000. The surge in cases is primarily caused by the emergence of more contagious coronavirus variants and the end of the Ramadan holidays.
Data obtained by the Indonesian COVID-19 task force suggested that children accounted for 12.6% of the country's total reported cases, according to Reuters.
Wiku Adisasmito, the spokesman for the country's COVID-19 task force, said he welcomed the recommendation from Badan Pengawas Obat dan Makanan (BPOM), Indonesia's national drug and food control agency. He noted that the government is waiting for the agency's issuance of emergency use approval on the SinoVac vaccine before they begin administering the shots to adolescents.
The BPOM's recommendation comes after the COVID-19 mitigation group of the Indonesian Medical Association released new data showing that at least 20 doctors died of COVID-19 even after receiving the SinoVac jab.
It is unclear whether the doctors died due to other factors, including poor hospital care or underlying medical conditions. It is also unclear whether they were infected by the more contagious Delta variant of the virus.
Studies conducted earlier this year found that the SinoVac vaccine was around 50% to 67% effective in preventing severe symptomatic infections in adults.
On Monday, a group of Chinese researchers said the SinoVac vaccine is more than 96% effective in inducing neutralizing antibodies in children as young as three, according to a paper published in The Lancet Infectious Disease journal.
"CoronaVac was well-tolerated and safe and induced humoral responses in children and adolescents aged 3-17 years ... The results support the use of 3μg dose with a two-immunization schedule for further studies in children and adolescents," the researchers said in the paper.
However, the researchers noted that their trial only involved 522 participants who were mostly from the Han ethnic group, adding that future studies would have broader ethnic representation.
Indonesia has fully vaccinated more than 13 million, or 4.85%, of its population, according to Johns Hopkins University.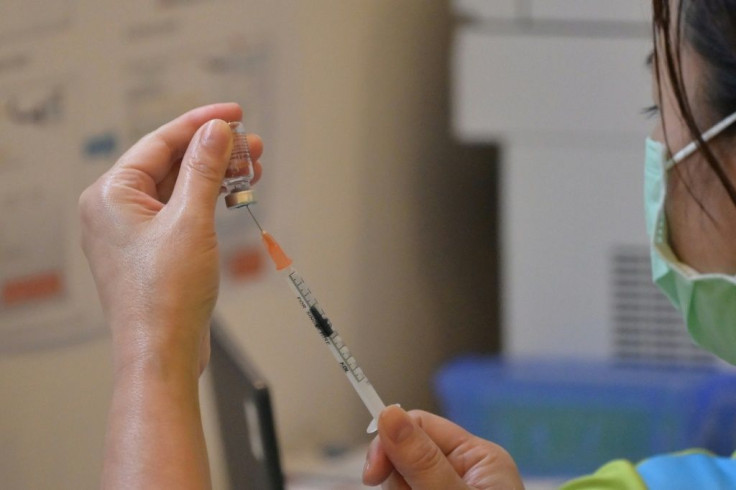 © Copyright IBTimes 2023. All rights reserved.