Detenido! : Mexican Drug Cartel Sinalao Arrested in Spain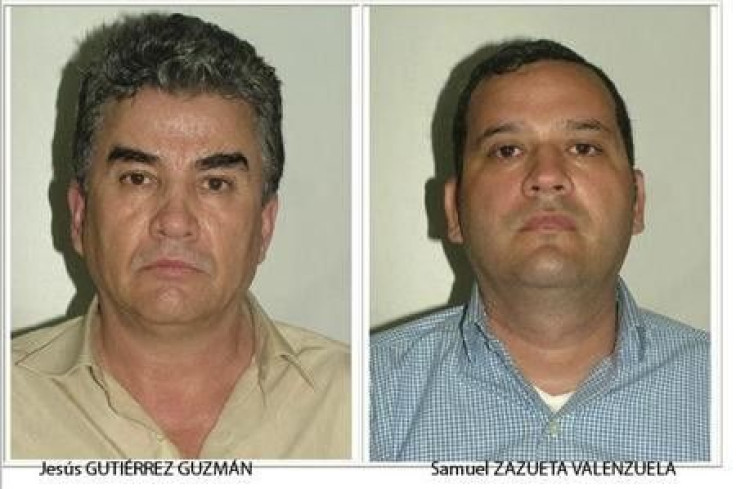 Spanish police announced on Friday they have arrested four men suspected of being members of the Sinaloa Mexican drug cartel, who were attempting to establish a European foothold in Madrid.
The four men are Rafael Humberto Celaya Valenzuela, Samuel Zazueta Valenzuela, Jesus Gonzalo Palazuelos Soto and Jesus Gutierrez Guzman.
Guzman is believed to be the cousin of Sinalao cartel leader Joaquin "El Chapo" Guzman, who has been missing since 2001, when he escaped a maximum security prison, reportedly by hiding in a laundry basket.
Forbes lists "El Chapo" Guzman has having a net worth of $1 billion.
The sting was a combined effort between the Spanish police and the FBI in Boston and the culmination of two years of collaboration, called Operation Dark Waters. The FBI first tipped off the Spanish police in March 2011 that Sinalao operatives were heading to Madrid.
"Our country was going to be used as a point of entry for large shipments of narcotics," the Spanish interior ministry said, according to Global Post. A week before, the police confiscated 822 lbs (373 kilos) of pure cocaine coming into the southern Spanish port of Algeciras.
© Copyright IBTimes 2023. All rights reserved.