Detroit Auto Show 2014: Would You Drive This Toyota Hydrogen Fuel Cell Vehicle? [PHOTOS]
Toyota Motor Corp. (TYO:7203) arrived at the 2014 Detroit Auto Show with a more-completed version of its FCV Concept, the latest draft of the company's hydrogen fuel cell vehicle it plans to sell next year.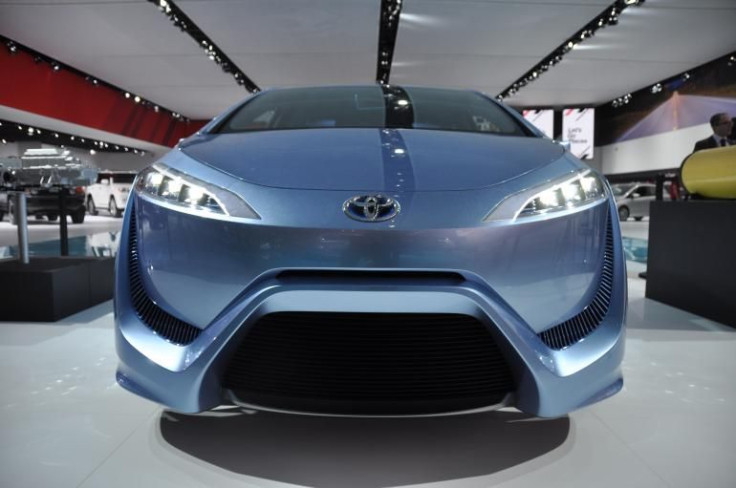 It's hard to imagine that Toyota would release a car with such, shall we say, bold design elements, but a company representative told International Business Times last week that what you see is pretty close to what will come out in 2015. Toyota will focus on the California market where most public hydrogen refueling stations have been established or are being built. Perhaps the California market that Toyota will focus on is a little more amicable to a car that looks like something from a theme park.
Toyota has been test driving a masked-up version of the vehicle while at the same time displaying this vehicle publicly. Does this mean Toyota has a more developed (and less ... weird) HFC vechile under wraps?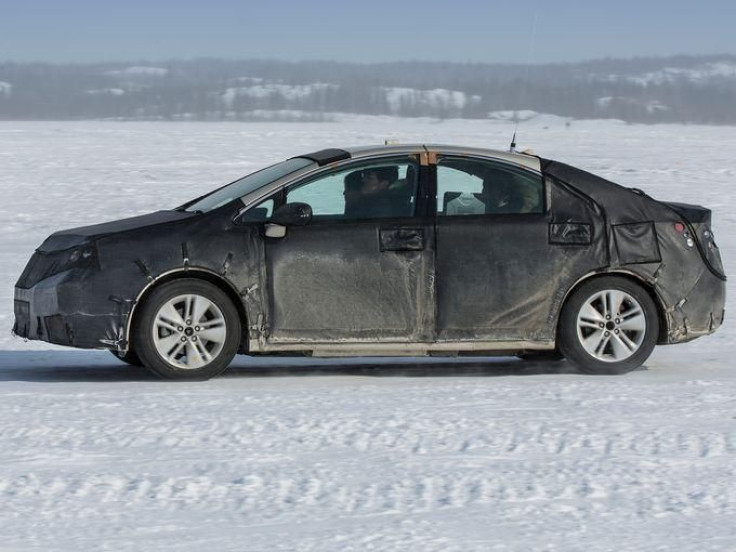 But whatever. What's important here is what this blue thing is built on. This year Toyota has revealed a more-complete configuration of what will power the release versions of the HFC. We see the key components here: the fuel cell, hydrogen tank, battery, booster motor and air intake. Whether hydrogen fuel cell technology is the future of motorized transport has yet to be seen, but clearly automakers are investing in the potential. Toyota, which took the lead in rolling out hybrids into the marketplace with the Prius, is probably hoping to do the same with hydrogen.
© Copyright IBTimes 2023. All rights reserved.