Is Detroit Electric, Maker Of 'The Other Tesla Roadster,' Already Faltering? It Was Supposed To Be Selling Its SP:01 By August [PHOTOS]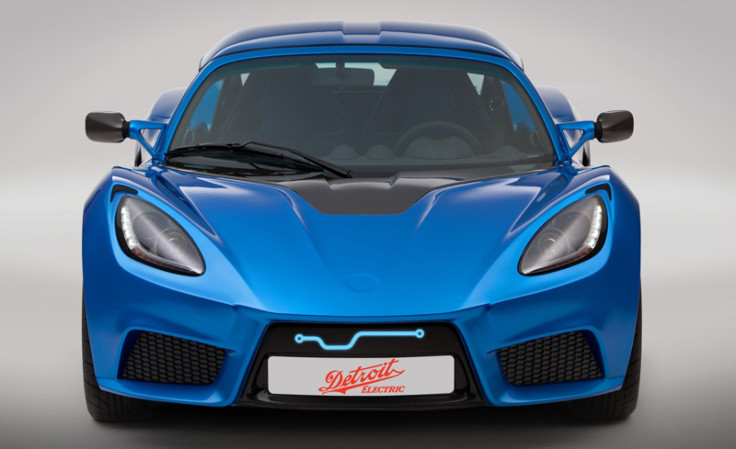 Has Detroit Electric lost its charge?
The electric car company that went under in 1938 and was revived 70 years later by former Lotus executive Albert Lam was supposed to be selling its SP:01 – an EV sports coupe unveiled in April and aimed at the same deep-pocketed EV sports car fans as the Tesla Roadster – by the end of this month, but that deadline was missed.
A planned Plymouth, Mich., factory that was going to employ 180 workers by the end of the year to make a first run of 999 of these limited edition sports cars hasn't started operating.
The Detroit News had this:
"To further elaborate at this juncture is, unfortunately, not possible as Detroit Electric have entered into negotiations with other parties that have the potential to impact our business strategy and timing," Don Graunstadt, head of Detroit Electric's North America operations, said in an email to the local newspaper. "Not only are we legally bound to maintain the confidentiality of the discussions, any comment would by the nature of the situation be pure speculation due to the variables involved."
The SP:01 is based on the aluminum Lotus Elise chassis and uses a carbon fiber body like the Tesla Roaster. The Roadster was discontinued in January of last year when the Palo Alto-based maker of the Model S luxury electric sedan ran out of its supply of Lotus Elise glider kits (a glider is a frame, front axle and body). A new version of Tesla's sports car is scheduled for production next year based on a shorter, sportier version of its Model S architecture.
The SP:01 is supposed to be the first of a family of electric vehicles. Detroit Electric has a partnership with China's Geely Automobile Group, the Hangzhou-based owner of Volvo Cars and The London Taxi Company, to make electric cars and eclectic car components for the Chinese market.
Detroit Electrics claims the following specs for the SP:01 when, and if, it ever hits showrooms:
Range per charge: 190 miles. Tesla claims its Roadster range is 245 miles.
Acceleration: 0-62 mph in 3.7 seconds. Tesla claims 0-60 mph in 3.7 seconds for the amped up Roadster Sport.
Top Speed: 155 mph. Tesla boasts 125 mph.
Base price: $135,000. The Tesla Roadster started at $109,000.
© Copyright IBTimes 2023. All rights reserved.