Detroit Water Shut-offs Declared 'Major Health Disaster' By RNs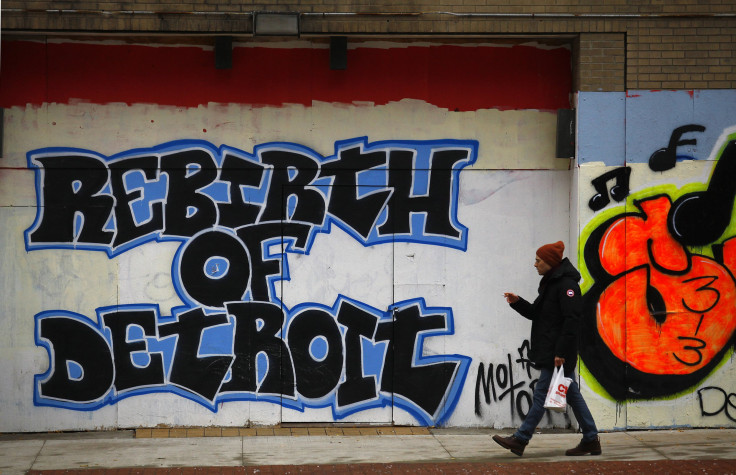 National Nurse United has condemned the water shut-offs in the bankrupt city of Detroit as a threat to health disporportionately affecting the poor.
NNU, a national union for registered nurses, has called for an immediate halt of all water shut-offs to address health concerns and human rights violations, and declared the situation a public health emergency in a press release Monday.
The water cut-offs are a "disgraceful attack on the basic human right of access to safe, clean water," NNU Co-President Jean Ross said, which also announced a march in Detroit planned for Friday. According to New Scientist, the Detroit Water and Sewerage Department (DWSD) shuts off water to accounts that have not paid their bills in more than 60 days or have an unsettled balance exceeding $150.
"Many of the properties that we shut off are actually vacant structures, not occupied homes," Director Sue McCormick said in a statement released in June.
Spokeswoman Curtrise Garner told New Scientist more than 15,000 homes have lost access to water since the city began the shut-offs.
"What we are providing is a service. People don't have to go without water, but somebody has to pay for it."
However, NNU is not the only group to condemn the city's actions. The United Nations recently declared the situation in Detroit a violation of human rights because poor African-Americans are disproportionately affected.
In the last decade water rates have increased by 119 percent, meaning "when there is genuine inability to pay, human rights simply forbid disconnections," said Catarina de Albuquerque, an expert on the human right to water and sanitation, a U.N. statement said.
The U.N. said 783 million people do not have access to clean water, 2.6 billion do not have access to adequate sanitation and now there are hundreds of Detroit residents being added to that list.
"Lack of water, like unsafe sanitation, is a major health disaster that can lead to disease outbreaks and pandemics. The city must end this shutoff now," Ross continued. The U.N. estimates as many as 8 million people worldwide die from water related disease and disaster.
© Copyright IBTimes 2023. All rights reserved.
FOLLOW MORE IBT NEWS ON THE BELOW CHANNELS