Detroit City Water Shut-offs: UN Says Policy Violates Human Rights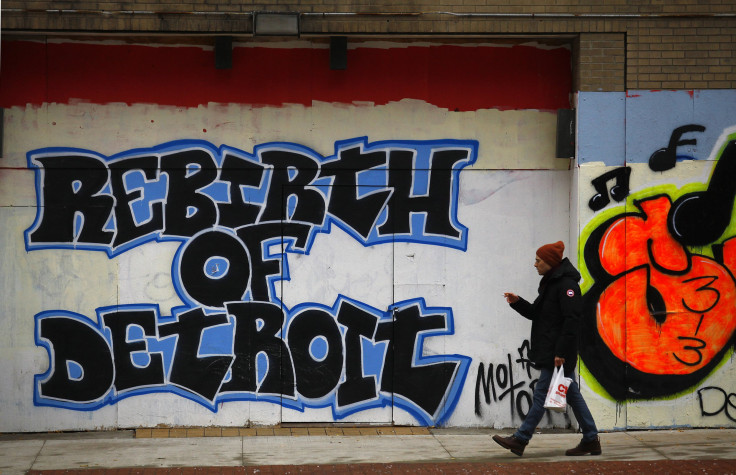 Every week thousands of homeowners in Detroit watch their water get cut off due to unpaid bills. City officials say they're doing what they can to help poor customers, but the United Nations and local community organizers have spoken out against the shut-offs, calling the practice inhumane.
A coalition of welfare rights groups, including the Detroit People's Water Board, Food and Water Watch and the Blue Planet Project, sent an open letter to U.N. authorities last week asking for intervention.
"The case of water cut-offs in the City of Detroit speaks to the deep racial divides and intractable economic and social inequality in access to United States," it says.
Days later, the United Nations Office of the High Commissioner for Human Rights responded, saying the practice was an affront to human rights.
"Disconnections due to non-payment are only permissible if it can be shown that the resident is able to pay but is not paying," Catarina de Albuquerque, water and sanitation expert, said in a public statement.
"In other words, when there is genuine inability to pay, human rights simply forbids disconnections," she said, adding that states are obligated under international human rights law to provide "urgent measures," which includes financial assistance, to ensure access to essential water and sanitation.
Around 3,000 homes in Detroit watch their water get cut off every week, if they're more than two months behind on payments. Local activists estimate it could impact nearly half of the city's poorest residents, between 200,000 and 300,000 people, according to The Guardian.
The City of Detroit Water & Sewerage Department Deputy Director Darryl Latimer told CBS Detroit that his agency treats every account the same.
"The majority of our customers [who] are in delinquency status they just built a culture of 'you're not making me pay -- I am not going to pay,'" he said.
The agency published a press release this week disputing the claims.
"In the past several days, there has been significant misinformation being circulated about the Detroit Water and Sewerage Department (DWSD)," the release says.
It reports that the department has more than 17,000 customers enrolled in a payment plan program designed to fit their financial situation, and is planning to launch a new financial assistance program next month.
The agency also said that of 46,000 shut-off notices sent in May, only 4,351 customers actually had their service shut off, and 60 percent of those paid their bills in full within 24 hours, restoring their service.
"Our goal is to have as few shut-offs as possible," DWSD Director Sue McCormick said in a statement.
The average Detroit customer pays $64.99 every month, according to department data. But an 8.7 percent increase announced this month by the Detroit City Council will add about $5 to their monthly totals starting in July.
Michigan Democratic Republican John Conyers condemned the shut-offs on Tuesday, calling the strategy "economically short-sighted."
He told the Detroit Free Press that Detroit residence have seen their water rates increase by 119 percent over the past decade.
Built on top of the Great Lakes, the city's water system was once a prized resource. The City of Detroit declared bankruptcy in the summer of 2013 and hired an emergency manager, Kevin Orr, to get the city's finances in order.
By March this year, the city's water system was $6 billion in debt, and Orr made a public request for bidders interested in buying the entire network, comprised of nearly 3,000 miles of pipe, according to Crain's New York Business.
In April, the same month, officials announced the DWSD would resume efforts to shut off water service to more than 150,000 delinquent customers to collect $118 million in outstanding bills, targeting customers with bills more than two months late.
In April they sent out 44,200 shut-off notices and cut water to 3,025 properties. In May, 4,531 accounts were cut off, according to the Detroit Free Press, which also reported that of all 323,900 water accounts in Detroit, 150,806 are currently delinquent.
"There are people who can't cook, can't clean, people coming off surgery who can't wash," said community organizer Charity Hicks, who had her water supply shut off, to the Guardian.
"This is an affront to human dignity," she said.
© Copyright IBTimes 2023. All rights reserved.