Detroit Pension Fix Could Be Model For Other Cities Struggling To Fund Public Worker Retirement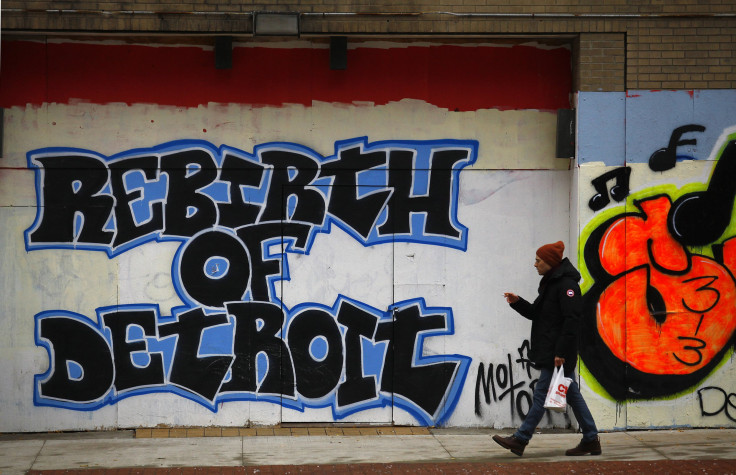 Detroit's active and retired public workers have enjoyed benefits executives in the private sector would envy. City workers have for decades enjoyed a retirement age of 55, annual longevity bonuses and cost-of-living pay adjustments, sick leave that can be saved up and converted into cash, and health insurance benefits out of reach to most of the city's 680,000 residents.
But all of that is changing as Detroit tries to navigate through its financial straits. Kevyn D. Orr, the city's fiscal emergency manager appointed last year by Republican Gov. Rick Snyder, must convince Steven Rhodes, the judge overseeing Detroit's bankruptcy case, the city is pulling back on its unaffordable pension obligations.
If Detroit succeeds in getting workers, retirees, unions and the judge to agree to broad pension-program reforms its efforts could serve as a model for other cities. Chicago leads the nation in unfunded pension obligations that make up more than 18 percent of the city's revenue, well over four times Detroit's share.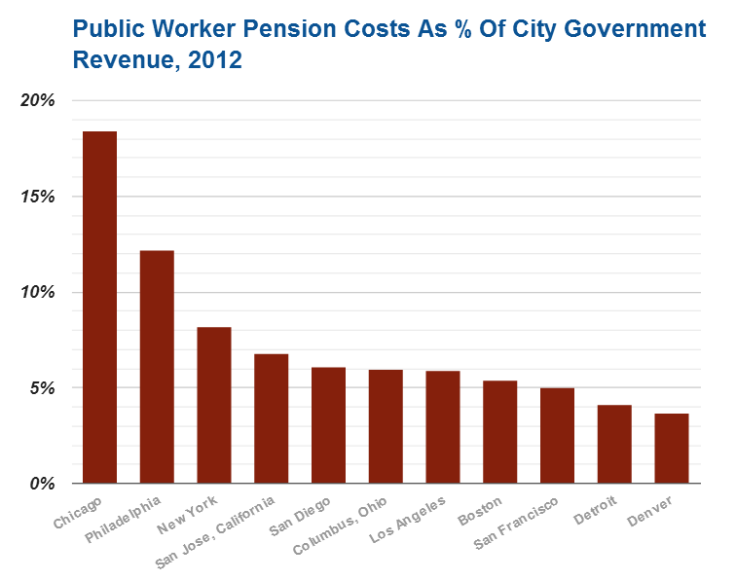 Starting next month, Detroit's nearly 13,000 active public employees -- from police officers to municipal clerks -- will start receiving smaller paychecks as part of this austerity effort. They will contribute up to 8 percent of their current pay toward the municipal pension program under a new deal (pdf) worked out between city official and the unions.
"It's not ideal," Detroit police officer Scott Barrick told the Detroit Free Press of the new paycheck pinch that goes into effect July 14. "But having a pension for the future is better than what they said originally when they were just going to shut down our pension altogether."
Barrick and other city workers have already taken a 10 percent pay cut and reductions in health care benefits as part of the city's cutbacks. A typical police officer will contribute about $2,800 a year under the new plan, the newspaper estimated.
Retirees and workers have until July 11 to vote on the proposal, but the American Federation of State County and Municipal Employees, the city's largest union, and a board representing the retirees have approved the deal. If everything goes smoothly, a court hearing to finalize the plan is scheduled for Aug. 14. Then again, there are nearly 50 unions representing municipal workers, so it's not certain that there won't be challenges to the proposal.
The deal is aimed at avoiding an ugly showdown over whether bankruptcy can be used to cut pension benefits against the will of public employees and retirees, according to the New York Times' DealBook.
Unions have been fighting to protect public workers benefits, but a recent agreement with the city is a sign they're softening their stance in light of the economic realities. Detroit has seen its tax base crumble like one of its many blighted homes over the decades as moneyed residents flee to the suburbs. But while public revenue has plummeted, benefits established during the Motor City's heyday as an unchallenged global auto manufacturing hub have not.
The new plan means Detroit's current city workers will receive pensions calculated two ways: one under the current formulation through the end of this month and another based on a new calculation.
Under the new formula, workers still receive benefits based on age, tenure and wage growth, but they would also harbor pension fund risks. The current program has taxpayers pitching in when pension fund investments take a turn for the worse.
The new plan will see pension savings accounts accrue interest between zero and 5.25 percent, depending on the performance of the pension fund. This combination of benefit cuts (retirees will see their base pensions slashed by 27 percent under the city's bankruptcy proposal) and a new pension structure is aimed at resolving the city's unfunded-pension obligations.
If this works -- and that's still an if -- other cities and even state governors will take note.
Taxpayers in the private sector are begrudgingly funding these government obligations even while benefits in the private sector have been eroded. Companies are quickly moving away from costly defined-benefit plans, where retirement earnings are linked to a workers final salary and years of service, as reported this week in the Economist. These plans are being replaced by defined-contribution plans, where employers and employees both contribute to an investment fund.
On Monday, New Jersey Gov. Chris Christie assured taxpayers they wouldn't be expected to fill an $807 million hole in the state's public-worker retirement program.
"I won't raise taxes on the people of New Jersey to pay for a Cadillac pension system," he said. "I don't want New Jersey to meet the same fate [as Detroit]."
But now it seems that the city workers of Detroit, birthplace of the Cadillac, are trading down to a Chevy Cruze plan: one that works but is far more economical.
© Copyright IBTimes 2023. All rights reserved.