Deutsche Bank To Cut 1,900 Jobs As Q2 Profits Fall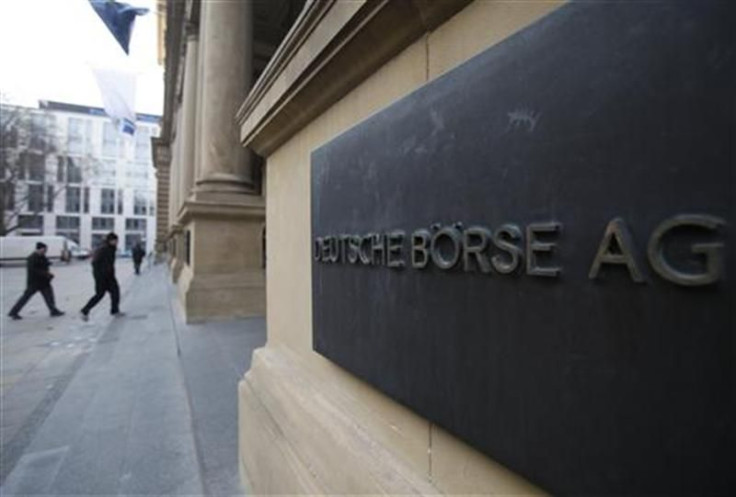 Germany's biggest bank Deutsche Bank AG (NYSE: DB) is laying off 1,900 people, most of them outside Germany, in an effort to save €3 billion ($3.68 billion) as part of a broader strategic overhaul.
The bank said Tuesday that about 1,500 of the jobs will be eliminated in its corporate banking and securities divisions and in related infrastructure area.
The headcount reduction will contribute €350 million to the overall target of €3 billion in savings.
The bank also said it is reviewing its compensation practices, in order to address both the absolute level of compensation and the relative balance between rewards for shareholders and those for employees.
The Frankfurt-based bank forecast "substantial costs" to achieve the savings, according to a statement.
The announcement came after Deutsche Bank said pretax profits fell 63 percent in the second quarter at its corporate banking and securities unit. That's the division's worst second-quarter since it posted a loss in 2008.
Pretax profit at the corporate banking and securities unit dropped to €357 million, from €969 million in the same period a year earlier and much lower than the €835 million average estimate of eight analysts surveyed by Bloomberg.
Revenue from fixed-income sales and trading, the biggest revenue-generator in the corporate banking and securities unit, fell to €2.2 billion in the second quarter, a drop of 36 percent from the first three months this year and 7 percent lower than last year's second quarter.
Deutsche Bank allocated 7 percent less in pay to employees at its corporate and investment banking unit during the second quarter, according to the lender's filing.
The company set aside €1.29 billion for compensation and benefits to employees at the division that includes global transaction banking, compared with €1.39 billion a year ago.
Shares of Deutsche Bank AG (NYSE: DB) rose 2.71 percent, to $31.10, in Tuesday's premarket trading.
© Copyright IBTimes 2023. All rights reserved.