DHS Chief Jeh Johnson Calls Encryption A Threat To Public Safety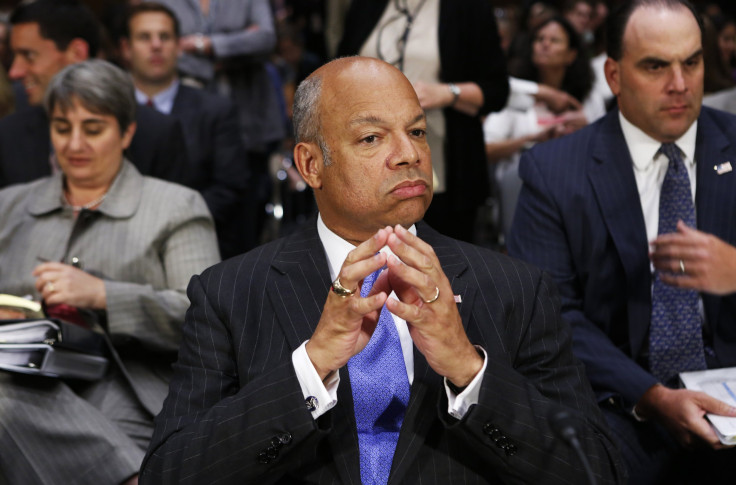 Imagine if after the invention of the telephone, police still only had the power to investigate communication sent through the mail. U.S. Department of Homeland Security Secretary Jeh Johnson, speaking Tuesday at the RSA security conference in San Francisco, compared that situation to the one law enforcement is facing today with the rise of encryption technology.
"The current course we are on, toward deeper and deeper encryption in response to the demands of the marketplace, is one that presents real challenges for those in law enforcement and national security," Johnson said in the speech.
"Our inability to access encrypted information poses public safety challenges. In fact, encryption is making it harder for your government to find criminal activity and potential terrorist activity. We in government know that a solution to this dilemma must take full account of the privacy rights and expectations of the American public, the state of technology and the cybersecurity of American businesses," Johnson said.
Johnson went on to ask for the technology industry's help to find the solution. It's the latest development in the cold war between U.S. law enforcement and Silicon Valley, which has touted encryption as the answer to growing concerns about the surveillance revealed by former National Security Agency contractor Edward Snowden.
Johnson also announced that Homeland Security is nearing a decision on who will replace Larry Zelvin as director of the National Cybersecurity and Communications Integration Center. Johnson didn't specify who is under consideration, though when the hire is made it will be the culmination of an eight-month search that began when Zelvin departed for Citibank.
© Copyright IBTimes 2022. All rights reserved.
FOLLOW MORE IBT NEWS ON THE BELOW CHANNELS