Dias Kadyrbayev Denies Obstruction Of Justice Charges In Connection With Boston Bombing Investigation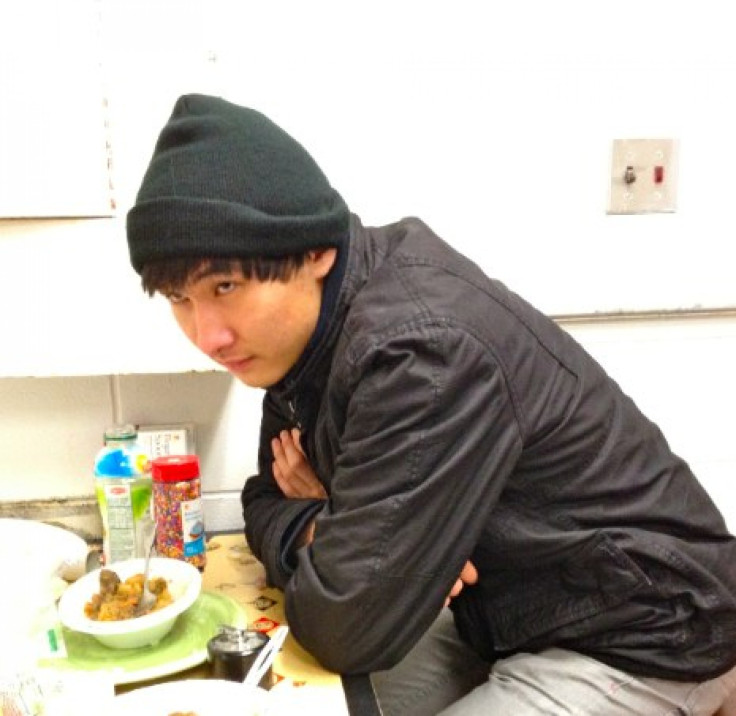 The attorney for Dias Kadyrbayev, one of three University of Massachusetts-Dartmouth students charged yesterday with allegedly disposing of evidence in the Boston Marathon bombings, has denied the charges, saying his client did not know that the backpack and laptop he threw into the garbage was connected to the investigation.
Robert Stahl, the attorney, said Kadyrbayev, 19, was also unaware of plans to bomb the Boston Marathon. An FBI affidavit did not allege that the Kazakh national and UMass-Dartmouth student had knowledge of the attacks.
But Kadyrbayev and a friend, Azamat Tazhayakov, were charged in Boston federal court with obstruction of justice; the criminal complaint filed against Kadyrbayev that he disposed of a knapsack and laptop belonging to Boston bombings suspect Dzhokhar Tsarnaev after having a conversation April 18 with Tsarnaev three days after the attacks. That was the day the FBI publicly released photos of then-unidentified Boston bombing suspects Dzhokhar Tsarnaev and his brother, Tamerlan Tsarnaev, 26. Tamerlan died in an April 19 shootout with authorities.
"Dias Kadyrbayev absolutely denies the charges. As we've said from the very beginning, he assisted the FBI in this investigation. He is just as shocked and horrified by the violence in Boston that took place as the rest of the community is. He did not know that this individual is involved in the bombing. His first inkling came much later. The government allegations, as far as that he saw a photo and recognized him immediately, we dispute, and we'll be looking forward to proving our case in court," Stahl said outside Boston federal court.
When asked if his client is denying throwing out the backpack, Stahl said Kadyrbayev was unaware that the knapsack was important to the investigation.
"We are not saying that. Mr. Kadyrbayev told the FBI about that," Stahl said. "He did not know that those items were involved in a bombing or of any interest in a bombing or of any evidential value."
Kadyrbayev first met Tsarnaev at UMass-Dartmouth in the fall of 2011 "and became better friends with him in spring 2012," according to an FBI affidavit.
"They spent a great deal of time socializing, and Kadyrbayev repeatedly visited Tsarnaev's home and met his family members," the affidavit goes on to say.
Kadyrbayev was a user of the Russian social networking site VKontakte as well as Facebook, where his friends included UMass-Dartmouth students.
One of Kadyrbayev's Facebook friends who has since defriended him in light of his arrest told the International Business Times that she met him two years ago trying to hail a cab in a rural Massachusetts town. She said she offered to drive him to his destination and he paid her $10.
"He was on the corner of the street trying to hail a taxicab. You don't hail a taxicab in rural Massachusetts," she said.
After the ride, Kadyrbayev sent her a Facebook friend request.
"I shouldn't have even become his friend on Facebook," she said, adding that she hasn't had contact with him since she offered him a ride. "I am not affiliated with him in any way and I will remove him from my Facebook."
She said she recognized a photo of Kadyrbayev when pictures of him, Tazhayakov and a third suspect, Robel Phillipos, were released in the media.
"I saw pictures and I'm like, 'That kind of resembled that guy,'" from the night he was trying to hail a cab, she said.
© Copyright IBTimes 2023. All rights reserved.