Diet-Friendly Fruits With Least Amount of Sugar
The main culprits of weight gain and obesity are sugar and fat. When one decides to go on a diet, the first step usually is to go for plant-based foods such as fruits and vegetables.
However, some notice that even if they are consuming just these, they can't seem to get the extra weight off. This is because there are certain types of fruits and veggies that have high sugar content.
To ensure that you stay on the safe side when you do your grocery shopping, we list some of the best tasting and filling fruits that have the least amount of sugar. These are the varieties that should be in abundance in your basket.
Orange
Oranges are not just very high in vitamin C, it also has only 12 grams of sugar per typical size (and less than 70 calories).
Lemon
Lemons contain one of the lowest sugar content in the fruit family, with only 1 or 2 grams of sugar per piece. Adding its juice to your water also helps curb cravings and appetite.
Watermelon
The iconic summer fruit may be sweet and juicy, but it is low in sugar. One cup of watermelon contains just 10 grams of sugar. Plus, it is a wonderful source of iron.
Kiwi
These fleshy green fruits contain just 6 grams of sugar per piece. They are also high in vitamin C.
Strawberries and Raspberries
Strawberries and raspberries contain about 7 and 5 grams of sugar per cup, respectively — and both are high in vitamin C. The same goes for blackberries, which have some 7 grams of sugar per cup.
Avocado
Avocados seem like a fruit that shouldn't be part of your weight-loss diet, but actually, one raw avocado contains just 1 gram of sugar. What's more, it contains lots of healthy fats, which can help curb cravings and make you feel full for a long time.
Cantaloupe
One cup of this delicious fruit contains just 13 g of sugar. While this is a little higher than the other types of low-sugar fruits, the fact that it is also high in vitamin A (that's why its color is orange), makes it a good diet choice.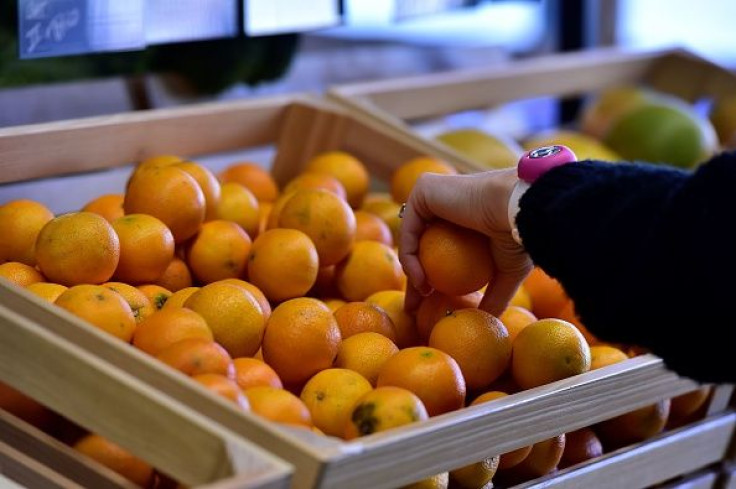 © Copyright IBTimes 2022. All rights reserved.
FOLLOW MORE IBT NEWS ON THE BELOW CHANNELS