Dietary Guidelines 2015: Doctors, Nutritionists Push For Less Meat, More Sustainable Foods In American Diet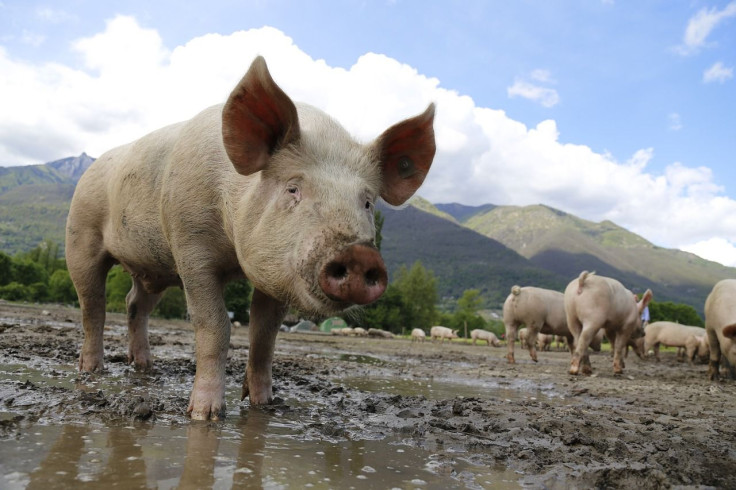 A large group of public health professionals and physicians are pushing for changes to the nation's official dietary guidelines that would scrutinize the sustainability of the food that lands on America's plates and encourage citizens to eat less meat. Those guidelines shape the provisions included in school meals and military rations, and both suggestions are vehemently opposed by the meat and agriculture industries.
A group of 700 doctors, nutritionists and public health professionals published a letter Tuesday supporting the suggestions, which were originally put forth by the 2015 Dietary Guidelines Advisory Committee, a scientific group that weighs in on the nation's dietary policy.
The letter expresses support for two key changes the committee suggested while the dietary guidelines remain in draft form: incorporating sustainability more broadly into nutrition policy and recommending Americans eat less meat. Past guidelines have never evaluated the environmental impact of food and have only suggested leaner meats over fatty ones.
"If, in an age when we know that food and water shortages are clear and present dangers, we choose to ignore them in our dietary guidelines, then these are not dietary guidelines for Americans," Dr. David Katz, signatory and founding director of the Yale University Prevention Research Center, said in a statement distributed by the American College of Lifestyle Medicine.
The authors also point out 75 percent of healthcare costs currently go toward treating chronic and preventable diseases, and emphasized the cost savings they believe could result from a policy that encourages healthier eating habits.
The correspondence was addressed to the two secretaries who are primarily responsible for shaping dietary policy in the U.S. -- Thomas Vilsack, head of the U.S. Department of Agriculture, and Sylvia Burwell, who leads the U.S. Department of Health and Human Services. Vilsack, who spent eight years as governor of Iowa, has expressed distaste for including sustainability in dietary policy, saying such considerations fall outside the responsibilities of the committee.
The letter was signed by notable doctors and nutritionists from across the country including Walter Willet, chair of the department of Nutrition at Harvard School of Public Health, and Dr. Dean Ornish, a medical professor at the University of California- San Francisco. A version was also submitted as official for public comment.
The American Public Health Association has stated its support for including sustainability concerns in dietary guidelines and 150,000 Americans recently signed a petition led by environmental interest groups to applaud the committee's suggestion to eat less meat. The nation's official dietary policy is revised every five years. The latest version is due to be finalized later this year.
© Copyright IBTimes 2023. All rights reserved.