Disgruntled United Continental (UAL) Shareholders Launch Battle Over Board Seats As Stock Price Falls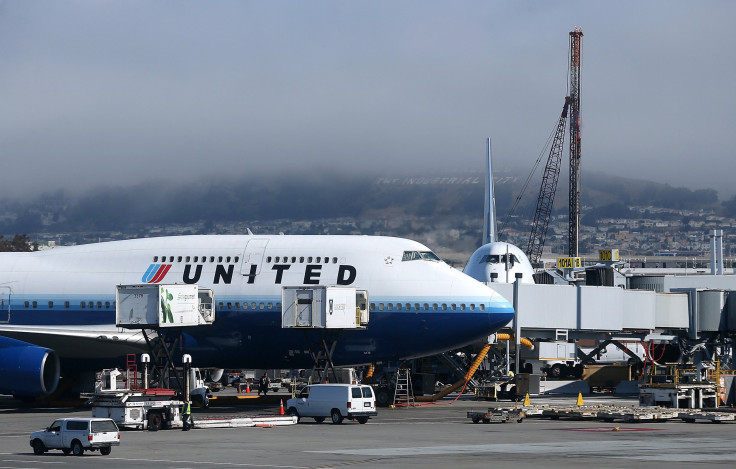 Two shareholders of United Continental Holdings Inc. — PAR Capital Management Inc. and Altimeter Capital Management LP — have nominated six directors for the airline's board in what was shaping up to be a public battle, one week before CEO Oscar Munoz was due to return to the company after receiving a heart transplant in January.
The Wall Street Journal reported the news after reviewing a letter indicating that PAR and Altimeter, which own a combined 7.1 percent of United Continental's stock, were frustrated with the company's falling stock prices, which have dropped from a high of $70.31 in 2015 to as low as $42.17 in January. The letter also blasted United's recent move to add three members to its 12-seat board as a "desperate" and "cynical" effort to maintain power. One of the more controversial ones was shareholder nominee Gordon Bethune, a former CEO at Continental Airlines, which in 2010 merged with United Airlines to form United Continental.
As news of the impending board battle broke, United Continental's stock price dropped Tuesday by 2.83 percent, to $55.98 a share. Some have predicted shares will fall further in the spring as the U.S.'s third-largest airline sorts out a variety of labor issues, including negotiations with a technicians union and with flight attendants, contends with a profitability gap, and also faces the possibility of rising fuel prices.
United Continental Holdings Inc. (UAL) | FindTheCompany
The letter adds to months of upheaval at United Continental. In September, then-CEO Jeff Smisek abruptly left amid an internal investigation tied to a federal probe at the Port Authority of New York and New Jersey. Oscar Munoz, 57, was tapped to fill the role but six weeks later had a heart attack. He is scheduled to return full time March 14.
Until then, the battle over the new additions to the board of directors is expected to heat up. The company's annual meeting is typically held in June, giving both the current board and the Altimeter-PAR front plenty of time to campaign for shareholder support for their respective nominees.
© Copyright IBTimes 2023. All rights reserved.
FOLLOW MORE IBT NEWS ON THE BELOW CHANNELS