Djokovic aims for French Open after Indian Wells triumph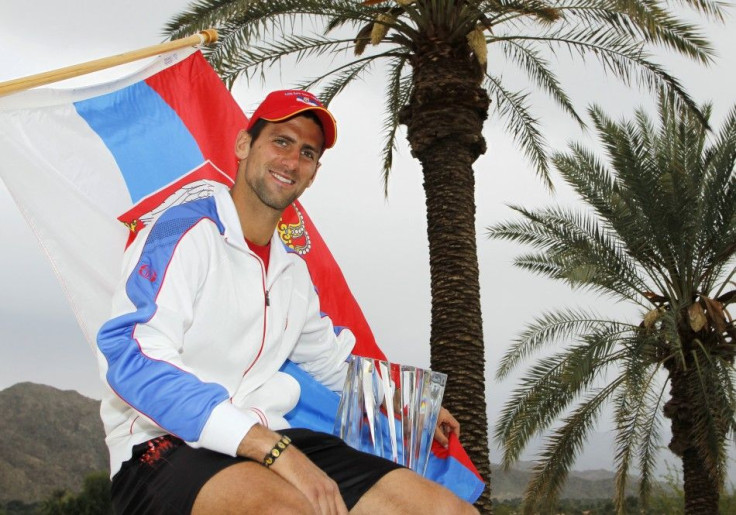 World number two Novak Djokovic believes he is in the best form of his life after taking the Indian Wells title after beating Rafael Nadal on Sunday.
With a perfect run of 18-0 in 2011 so far, his belief is justified. He toppled the top two players, Roger Federer and Rafael Nadal to claim the title, and in the process earned lifted himself to number two in the World rankings.
After ousting World number one Nadal to take the BNP Paribas Open, he earned the praise of the Spaniard, who said, I just congratulate him. He has done better than possible to start this season. He's in the right place at the right moment.
In the form he is in, however, it would be foolhardy to not have a go at the number one spot and Djokovic thinks he can do that provided he plays well on clay, specifically the French Open.
He said, I am extremely happy with the way I'm playing and with the success that I'm having. I am having the best period of my life on court, but nobody is invincible.
I know that the season is very long, and I don't want to be too euphoric about the win. I need to celebrate a little bit, and then move on. I have a big will to win each match I'm playing and I want to keep on going, keep on playing good tennis.
I believe I can play well on that surface (clay) and I have proven that in the last couple of years. I had a great clay-court season in 2009 and 2008, and I've always played well at Roland Garros.
In order to win trophies on that surface, big ones, I will need to be physically very, very fit. As the slowest surface, it requires a lot of physical strength and endurance and I have been working hard on it for a while. I will definitely pay attention to it more.
© Copyright IBTimes 2023. All rights reserved.