Doctors Who Kill: Brazilian Physician Accused Of Murdering Patients Recalls Horrors Of Britain's Harold Shipman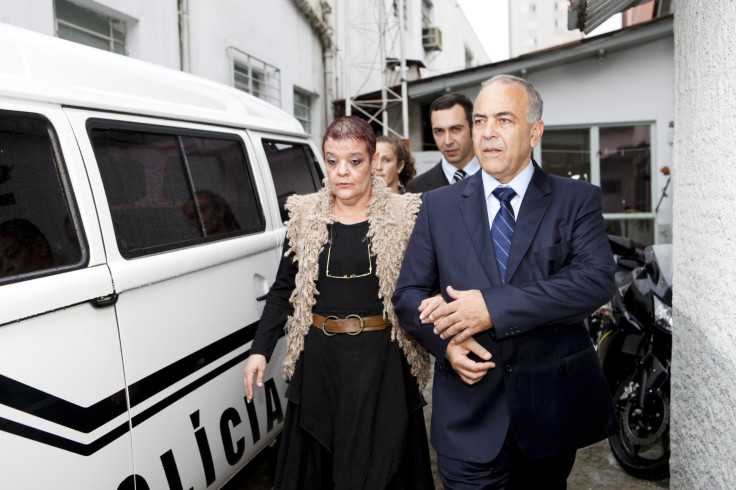 Brazilian media is in a frenzy over reports that a female doctor may be responsible for having killed up to 300 of her patients, which -- if true -- would make her one of the most prolific serial killers in Brazil's history.
Dr. Virginia Helena Soares de Souza (and seven of her assistants comprising three doctors, three nurses and a physiotherapist) has been charged with murdering seven patients at the intensive care unit of a local hospital. She is currently in detention at a prison in Curitiba in the state of Parana in the southeastern corner of Brazil.
Prosecutors allege that De Souza, 56, administered muscle-relaxant drugs to patients prior to cutting down their oxygen supply, resulting in asphyxiation. Police reportedly have incriminating comments made by the doctor on wiretap recordings.
De Souza's apparent moving was in seeking to "free up" bed space in the hospital, according to Reuters, while BBC reported that she allegedly wished to speed up the deaths of patients who were already critically ill.
"I want to clear the intensive care unit. It's making me itch," she said in a recording.
"Unfortunately, our mission is to be go-betweens on the springboard to the next life."
Investigators are now probing about 20 "suspicious" deaths and another 300 additional patient deaths at the Evangelical Hospital linked to De Souza and her medical staff.
De Souza, who was arrested in February and released on bail last week, denies all murder charges.
"We will soon prove that everything that took place in that ICU [intensive care unit] is justified by the medical literature," her attorney Elias Mattar Assad told Brazil's Globo news service.
Most serial killers tend to be male drifters, murdering at will and at random. But the idea of a physician -- one who is mandated to save lives and provide care to the vulnerable -- as a mass murderer strikes at the heart of one's worst fears.
However, De Souza would not be the first physician suspected of committing such unspeakable crimes.
In recent years, a doctor who toiled 6,000 miles away from Brazil reportedly killed as many as 250 of his patients, perhaps more, over his career.
British physician, Dr. Harold Shipman, hung himself in his jail cell in Wakefield in West Yorkshire in January 2004, more than five years after police commenced an investigation into his homicidal activities.
Addicted to pethidine (or as it is known in the U.S., Demerol) and carrying the baggage of drug and psychiatric treatments during his earlier years, by in the mid-1970s Shipman somehow built up a practice as a GP in the Greater Manchester Yorkshire area.
A well respected member of the community on the surface, Shipman began killing his patients with impunity -- it was not until 1998 that questions were raised about the high incidence of death among his patients.
A subsequent police investigation uncovered that Shipman followed a similar pattern: He would administer deadly overdoses of diamorphine (or heroin), sign the death certificates and then change medical records to indicate the patients were in poor health.
The vast majority of his victims (80 percent) comprised women in good health, and most were elderly.
In January 2000, Shipman received 15 life sentences for murder with a recommendation that he never be released from prison.
His motivation for killing his patients was never firmly established -- policemen, prosecutors and colleagues described Shipman as arrogant and domineering; he also never expressed any remorse for his monstrous crimes.
"The only valid possible explanation for it is that [Shipman] simply enjoyed viewing the process of dying and enjoyed the feeling of control over life and death, literally over life and death," said a South Manchester coroner, Dr. John Pollard, who knew him, according to BBC.
Shipman remains the only physician in U.K. history to have been convicted for having murdered his patients.
© Copyright IBTimes 2023. All rights reserved.