Does North Korea Sponsor Terrorism? Trump Considers Placing Nation On Sanctions List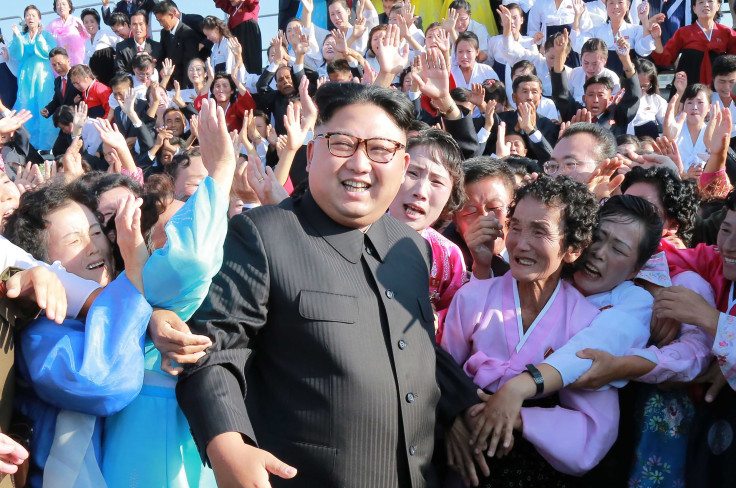 President Donald Trump's administration was debating whether to put North Korea back on the list of countries that sponsor terrorism, according to National Security Adviser H.R. McMaster. McMaster cited the apparent assassination of Kim Jong Un's half-brother in February as part of the reason.
Kim Jong Nam died at a Malaysian airport in February after two women rushed toward him and seemingly attacked him. Malaysia did not directly accuse North Korea of murdering him, despite an autopsy showing he died of VX nerve poison. North Korea, for its part, denied allegations and said the man died of a heart attack.
"A regime who murders someone in a public airport using nerve agent a despotic leader who murders his brother in that manner, I mean, that's clearly an act of terrorism that fits in with a range of other actions," McMaster said in a briefing ahead of Trump's first trip to Asia as president.
The United States currently has three countries on its "State Sponsors of Terrorism" list, according to the U.S. Department of State. Syria was designed in 1979, while Iran was designed in 1984 and Sudan was listed in 1993. The countries are penalized with four main categories of sanctions, including restrictions on U.S. foreign assistance, a ban on defense exports and sales, certain controls over exports of items and other financial restrictions. Officially designating North Korea a sponsor of terrorism would be a largely symbolic move, as the nation is already heavily sanctioned due to its nuclear activity.
"[Secretary of State Rex Tillerson] continues to evaluate whether or not to designate DPRK as a state sponsor of terror," an official said Thursday, according to the Associated Press. "The Department has informed Members of Congress that he expects to conclude his review and announce a decision within the month."
Trump was set to visit Asia Sunday in his first trip to the region as president. He was due to make stops in South Korea, China, Japan, Vietnam and the Philippines. He was not expected to tamp down on his explosive rhetoric against North Korea during the trip, McMaster said.
"The president will use whatever language he wants to use," said McMaster. "That's been of great reassurance to our allies, partners and others in the region who are literally under the gun of this regime."
© Copyright IBTimes 2023. All rights reserved.