Dog Shaken By Neck, Prodded In Ribs At Grooming Salon, Video Shows
A dog grooming salon in Moreton, Merseyside, in England, faced backlash on social media after the footage of one of their groomers mistreating a pet emerged online.
The video clip, which appeared to be a CCTV footage, was posted Tuesday on Facebook by a user who went by the name Wendy from HR. "This is Sophie Larkin she is opening her own shop on hoylake road Bidston don't take your dogs there she is a evil nasty piece of work all my friends plz share," the user wrote in the caption of the video.
The footage, recorded at the backroom of Debonair Dogs Canine Grooming Salon, showed a female dog groomer holding a canine by the scruff of its neck before repeatedly jabbing it in the ribs as it squirmed and wriggled to free itself. Unable to get a proper grip on the dog, the groomer shook it.
Even when the dog stopped struggling, the groomer suspended it mid-air by its neck. After that, she grabbed the canine from behind and walked with it toward a second dog tied to a metal unit.
According to Mirror Online, the salon released a statement on the Facebook page, which is no longer available:
"As a recent video has come to light I would like to reassure all of our customers that the girl involved no longer works under our employment and has left to start her own business. I can assure you that all the Debonair Dogs team are huge animal lovers and we love nothing more than providing you and your pooches with the best care.

The girl involved has been investigated as complaints have been brought to light by other members of staff which is why we had cameras put in place to see if there was any evidence to back these complaints up - which we managed to get. But as this is a serious matter, steps needed to be taken before it could be taken any further. We really hope to continue pampering your pooches and maintaining a caring environment for them. Thanks, Debonair Dogs team."
Needless to say, the salon was bombarded with angry comments. "Great video of your staff. If you treat animals like that then you deserve everything that's coming to you. They bring them in there to treat them not for you to abuse them. Hope this shuts you down .!!" wrote one user on Facebook, while another wrote, "You never pick up a dog like this, it's disgusting. If the dog is a nipper, it's for the owners and the business to discuss and then use a muzzle. Not this."
However, not everyone chose to jump to a negative conclusion. "I think she was literally just trying to get hold of the dog without getting bitten. I don't see her shaking the dog at all," a user commented.
The manager of Debonair Dogs, who chose not reveal his name, confirmed the video was shot at the salon and the groomer seen in clip left the facility of her own accord a couple of weeks ago.
"There's a lot of people that are really upset. The police, the RSPCA, have been involved. I don't really want to say anything until we've sorted things out with them. I can maybe say more at the end of the week," he said.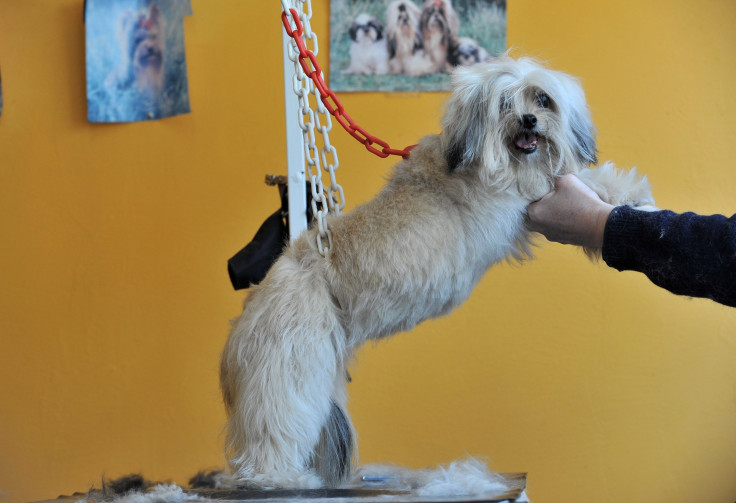 © Copyright IBTimes 2023. All rights reserved.