Dollar At Three-Month High As Payrolls Paralysis Sets In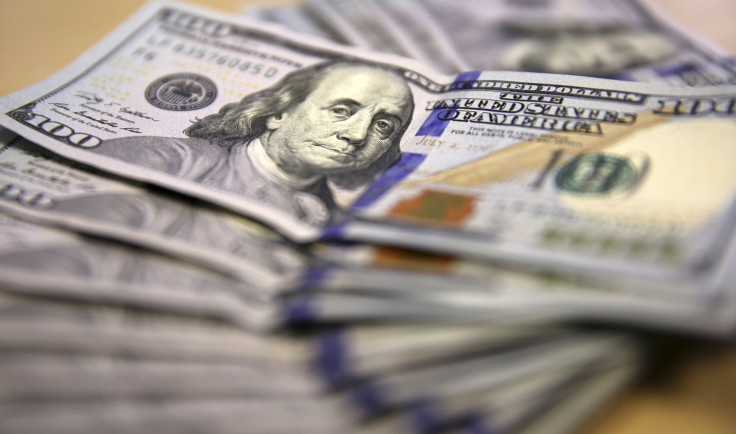 LONDON (Reuters) - The dollar was at three-month high on Friday and world shares headed for their fifth of six weeks of gains, ahead of U.S. jobs data expected to nudge the Federal Reserve towards its first interest rate hike in almost a decade.
Bets on a December Fed hike are very much back on following the U.S. central bank's last meeting and the dollar's strength, combined with the highest 2-year U.S. government bond yields since 2011 showed there were high hopes for the jobs numbers.
The health of the U.S. jobs market is one of the key factors in the Fed's thinking and economists polled by Reuters expect the data at 1330 GMT to show 180,000 jobs were added last month and the overall unemployment rate staying 5.1 percent.
Investors in both Europe and Asia used the wait for the data to skim off some of the week's profits in global stock markets.
Europe's main share markets in London, Frankfurt and Paris dipped between 0.1 - 0.6 percent in early deals after similar moves in Asia and a small slip by Wall Street overnight.
"The key from the payrolls today is not only the print but also whether there is also a revision to last month's weak number," said Chris Wightman, a senior portfolio manager at Wells Fargo Asset management.
"And everyone is going to look whether we see below 5 percent (for overall unemployment rate)."
The main market action remained in currencies. The dollar was trying to push the euro below $1.08 for the first time since April and held steady at 121.84 yen after touching a 2 1/2-month high of 122.01 on Thursday.
Traders and positioning data say money has piled in behind another rally for the dollar over the past two weeks, but whether the currency can build quickly on a more than 4 percent rise in the past month depends on payrolls cementing expectations of a December rate move.
Britain's sterling fell to a fresh one-month low against the dollar and slipped against the euro too, a day after it had been sent tumbling by the Bank of England kicking a UK rate hike down the road.
It was last at $1.5169, down 0.3 percent on day, while the euro was up 0.2 percent at 71.65 pence.
CHINA REBOUND
Asian markets saw a largely subdued day despite more noises from Japan's central bank that it is considering more stimulus amid worries about the impact on its economy of China's current slowdown.
"If Japanese companies hold strong concerns over the outlook due to developments in emerging economies, they may forgo capital expenditure or narrow the margin of wage hikes," Kuroda said in a speech.
MSCI's broadest index of Asia-Pacific shares outside Japan edged down about 0.4 percent at 0620 GMT, though it remained on track for a 0.8 percent weekly rise.
Japan's Nikkei closed up 0.8 percent, ending the week up almost 1 percent. The Shanghai Composite extended earlier gains to climb almost 2 percent, putting it on track for a jump of 6.2 percent for the week.
There was more positive news as China's securities regulator said it would allow the resumption of initial public offerings, lifting a suspension put into effect in July as regulators desperately tried to slow a devastating stock market crash.
The stronger dollar added further pressure to crude oil futures, which were already dragged down by oversupply concerns.
Brent hovered at $48.20 a barrel. U.S. crude edged up about 0.6 percent to $45.49 a barrel, after falling over 2 percent in the previous session. It was still on track to lose 2.4 percent for the week.
Other commodities also struggled, with London copper sliding to its lowest level in a month overnight. It sagged 0.3 percent to $5,000 a ton, it is set to end the week 1.3 percent lower, its third consecutive weekly loss.
Spot gold recovered to $1,109.4 an ounce from an eight-week low on Thursday, but it too was on track for a 2.8 percent loss for the week.
© Copyright IBTimes 2023. All rights reserved.