Dominican Republic Independence Day 2017: History, Facts And Recipes To Celebrate The Island Nation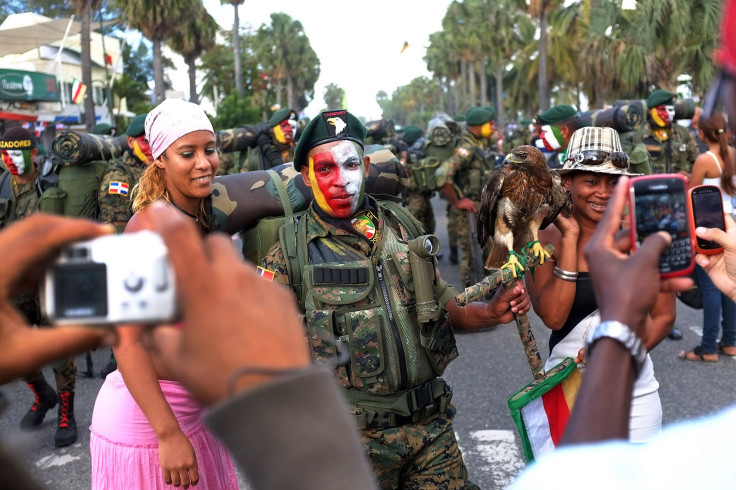 The Dominican Republic's tumultuous history of occupation by other nations ended in 1844 when it declared its independence from Haiti. That date is still celebrated in the Dominican Republic and around the world, and on Monday, the nation is marking the 173rd anniversary of its independence.
The island nation was occupied at varying times by France and Spain as well as Haiti. In 1492, Christopher Columbus arrived in the Dominican Republic, settling in Santo Domingo, the nation's capital.
The Dominican Republic gained independence after Juan Pablo Duarte organized a war against the Haitian occupation. Duarte is still honored each Independence Day, as are the other founding fathers: Ramon Matias Mella and Francisco del Rosario Sanchez.
In the Dominican Republic, citizens honor the day in a traditional tribute to Duarte, Mella and Sanchez at the Puerta del Conde in Santo Domingo. There is also a speech made each year by the president of the Dominican Republic, and it is common to see flags hanging from balconies or being worn in a show of honor. The blue, red and white flag was designed by Maria Trinidad Sanchez, symbolizing God's blessings, liberators' blood and freedom.
Dominicans also celebrate Independence Day through a variety of different traditional dishes including mangu and bacalao. Mangu is a plantain mash topped with red pickled onions, usually served for breakfast along with a fried egg, fried cheese and fried sausage. Bacalao is a Dominican flaked codfish stew complete with tomatoes, olives and chiles. Recipes for these dishes can be found here.
The celebrations aren't just confined to the Dominican Republic—cities across the United States planned activities for the day, as well. Boston planned a Dominican flag raising and a gala dinner to commemorate Independence Day, along with other festivities around the city. In Tampa, Florida, there's a three-day concert planned.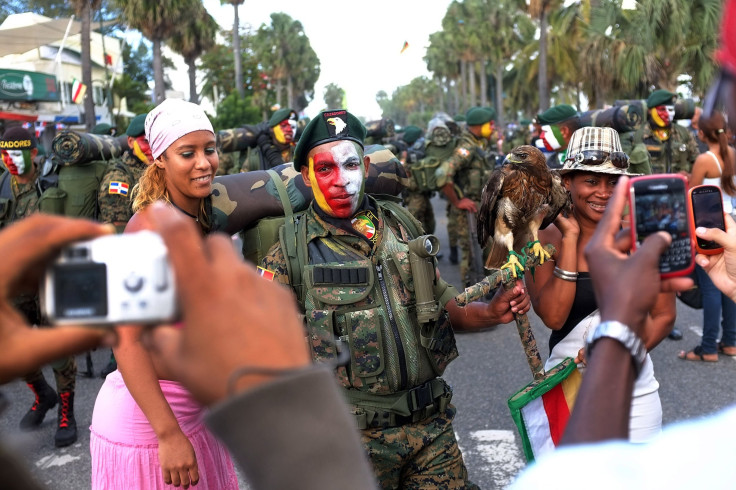 © Copyright IBTimes 2022. All rights reserved.
FOLLOW MORE IBT NEWS ON THE BELOW CHANNELS