Dominique Strauss-Kahn: The Great Seducer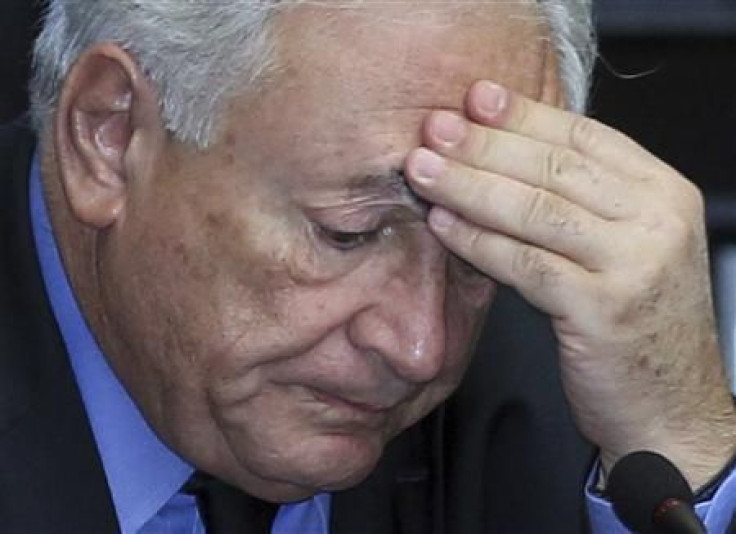 Dominique Strauss-Kahn, who was detained in New York on Saturday night on suspicions of committing a sexual assault on a hotel maid, is no stranger to such scandals.
During the height of the global financial crisis in late 2008, the boss of the International Monetary Fund (IMF) was investigated for having an affair with one of his underlings, a young Hungarian economist named Piroska Nagy, the wife of prominent Argentine economist, Mario Blejer.
Blejer charged that Strauss-Kahn seduced his wife at the Davos international forum in Switzerland. Nagy, who worked in the IMF's Africa department, left the Fund and went to work in London for the European Bank for Reconstruction and Development (EBRD) – a job that Strauss-Kahn allegedly helped her to secure.
Strauss-Kahn, who is married to American-born French television news presenter Anne Sinclair, apologized for his sexual transgressions and seemed to survive the imbroglio with his career intact.
I very much regret the incident and I accept responsibility for it, Strauss-Kahn averred.
Indeed, French media seemed to dismiss the case as an example of American puritanism, although they conceded that Strauss-Kahn was foolish to engage in risky behavior, given his high-profile position and the nature of his job.
"The affair may well be ridiculous compared with the destiny of the world, but it touches the heart of the culture of the American government and the IMF," said Claude Askolovitch, the editor of Le Journal du Dimanche at the time.
"It is less about sexual puritanism . . . than a deep horror of lies and conflict of interest."
The magnitude of the gathering financial crisis – and the IMF's key role in dealing with it – likely made the sex scandal seem even more irrelevant.
At the time, a high-ranking French government official said: Strauss-Kahn is viewed as accomplished, smart and very capable. Because of that, the prevailing view seems to be, 'Let's hope this turns out to be nothing, because the IMF and the world really needs this guy to come through.'
Moreover, Strauss-Kahn had even emerged as a likely presidential candidate for the 2012 elections under the Socialist banner.
However, rumors of extra-marital affairs and inappropriate sexual behavior have long dogged Strauss-Kahn throughout his career.
The French weekly newspaper Le Journal du Dimanche had dubbed him "le grand séducteur" (the Great Seducer).
Now, as he faces very serious charges in New York City, Strauss-Kahn may have run out of second chances. There would appear to be great doubts over his future as IMF chief, and his future presidential aspirations are probably shattered.
© Copyright IBTimes 2023. All rights reserved.
FOLLOW MORE IBT NEWS ON THE BELOW CHANNELS