Donald Trump Slams Ford Motor (F) Over Its Plan To Invest $1.6 Billion In Mexico To Build Small Cars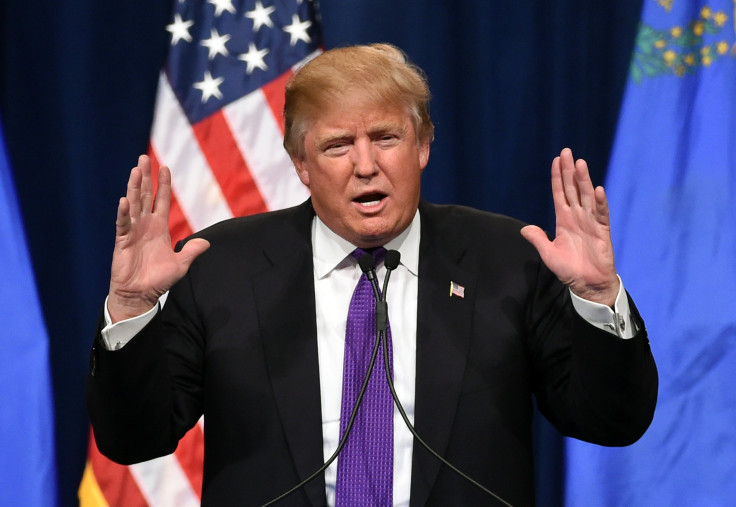 Ford Motor Co., criticized by Republican presidential front-runner Donald Trump for manufacturing outside the United States, announced Tuesday that it would invest $1.6 billion to build more small cars in Mexico, starting in 2018.
Trump labeled Ford's investment in Mexico "an absolute disgrace."
"These ridiculous, job crushing transactions will not happen when I am president," said Trump in a statement released by his headquarters.
Ford had no immediate comment on Trump's statement.
The automaker announced the investment in Mexico as Trump, U.S. Sen. Ted Cruz of Texas and Ohio Gov. John Kasich competed in a primary in Wisconsin seen as crucial in the race to become the Republican presidential candidate in the November election.
Ford Motor Company (F) | FindTheCompany
Trump, who has criticized U.S. companies for "sending jobs to Mexico," has singled out Ford for some of his harshest remarks. But data indicate Ford builds fewer vehicles and employs fewer workers in Mexico than do its Detroit-based rivals, General Motors Co. and Fiat Chrysler Automobiles' Chrysler unit.
A senior Mexican official said Mexico had stepped back from a high-profile announcement on the Ford plant to avoid stoking tensions in the U.S. election debate stemming from Trump's comments.
"Due to the [election] debate, they [Ford] don't want to be in the spotlight," the official said, speaking on condition of anonymity.
Joe Hinrichs, Ford executive vice president and head of the Americas, said Tuesday that the automaker is investing more money in Mexico "to improve our small-car profitability."
In Detroit, United Auto Workers President Dennis Williams described the new Ford investment in Mexico as "a disappointment and very troubling."
Hinrichs declined to say what products Ford plans to build at the San Luis Potosí plant, which is slated to open in 2018 and will employ 2,800 by 2020.
U.S. supplier sources have said the plant is expected to build the next-generation Ford Focus compact, as well as a Focus-based hybrid gasoline-electric model aimed at rival Toyota Motor Corp. and described as a "Prius fighter."
The investment had been rumored for months.
Ford Motor Company (F) Stock Price - 30 Days | FindTheCompany
Ford joins a growing list of automakers investing billions in new production capacity in Mexico, where lower labor costs and favorable currency exchange mean companies have a better chance of turning a profit on low-margin small cars.
Sean McAlinden, chief economist with the Center for Automotive Research, said Ford's Mexico workers make about $8.25 per hour in wages and benefits, compared with Ford's U.S. workers, who get $60 per hour in wages and benefits.
Two weeks ago, Ford Chief Executive Mark Fields defended the automaker's global investment strategy, saying: "We will invest to keep us competitive and we will do what makes sense for the business."
At the time, he did not comment directly on reports about the planned Mexico investment.
During contract talks last summer, Ford confirmed it would move Focus production out of its Wayne, Michigan, plant in 2018. The UAW said at the time that Ford planned to build the next Focus in Mexico.
Hinrichs on Tuesday reiterated that Ford is planning to build two new vehicles at the Wayne plant, beginning in 2018, but declined to provide details.
He also noted that Ford built more vehicles in the United States last year than larger rival GM and employs more U.S. hourly workers.
© Copyright Thomson Reuters 2023. All rights reserved.