Donald Trump's Plans Can Increase CO2 Emissions And Worsen Climate Change
State attorney generals, former military and intelligence officials are challenging Donald Trump's administration on its deregulation efforts and plan to counter climate change findings.
The Trump administration reportedly plans to counter the findings linking climate change and national security. Several officials have expressed concerns about President Trump's proposal saying that "it is dangerous to have national security analysis conform to politics."
In a letter published on The Center For Climate & Security website, 58 military and national sceurity leaders said they are deeply concerned by reports that a committee may be formed to dispute military and scientific analysis on the threats of climate change to the nation.
"Imposing a political test on reports issued by the science agencies, and forcing a blind spot onto the national security assessments that depend on them, will erode our national security," the letter stated.
The message came from former generals, admirals and national security officials including heavyweights like former secretary of state John F. Kerry and former secretary of defense Chuck Hagel.
The White House has revealed its plans to assemble a group that can evaluate the government's scientific findings. The officials behind the letter think that the panel will only "dispute and undermine the military and intelligence judgments on the threat posed by climate change."
Another group of state attorney generals, including those from Massachusetts, New York, and Maryland is also challenging the deregulation plans of the Trump administration in court. The plans can have profound effects on climate change since the United States remains the world's second-biggest greenhouse gas emitter. If the administration rolls back climate change regulations, by 2025 the country's carbon emissions can increase by as much as 200 million tonnes a year.
Despite the administration's intention of reducing emissions, the planned move will add 16 million to 34 million tonnes of carbon dioxide emissions per year come 2025.
"The Trump administration's actions amount to a virtual surrender to climate change," the State Energy & Environmental Impact Center report stated.
In their letter, intelligence officials have warned about the impact of not considering climate change in the equation. Failure to consider the effects of politics on climate change can impact not only carbon emissions and fuel costs but also national security.
"Stronger storms and storm surges have long featured in predictions about a changing climate. Around the world, climate change is a 'threat multiplier' – making other security threats worse," the letter said.​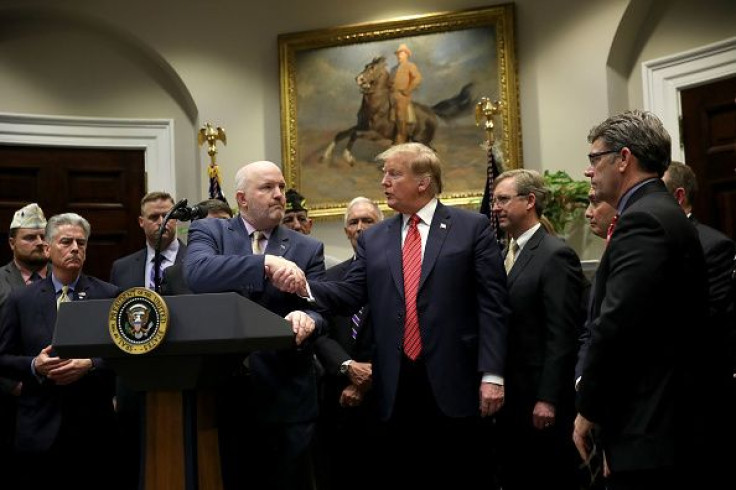 © Copyright IBTimes 2022. All rights reserved.
FOLLOW MORE IBT NEWS ON THE BELOW CHANNELS