Done Deal: Carmelo Anthony is a New York Knick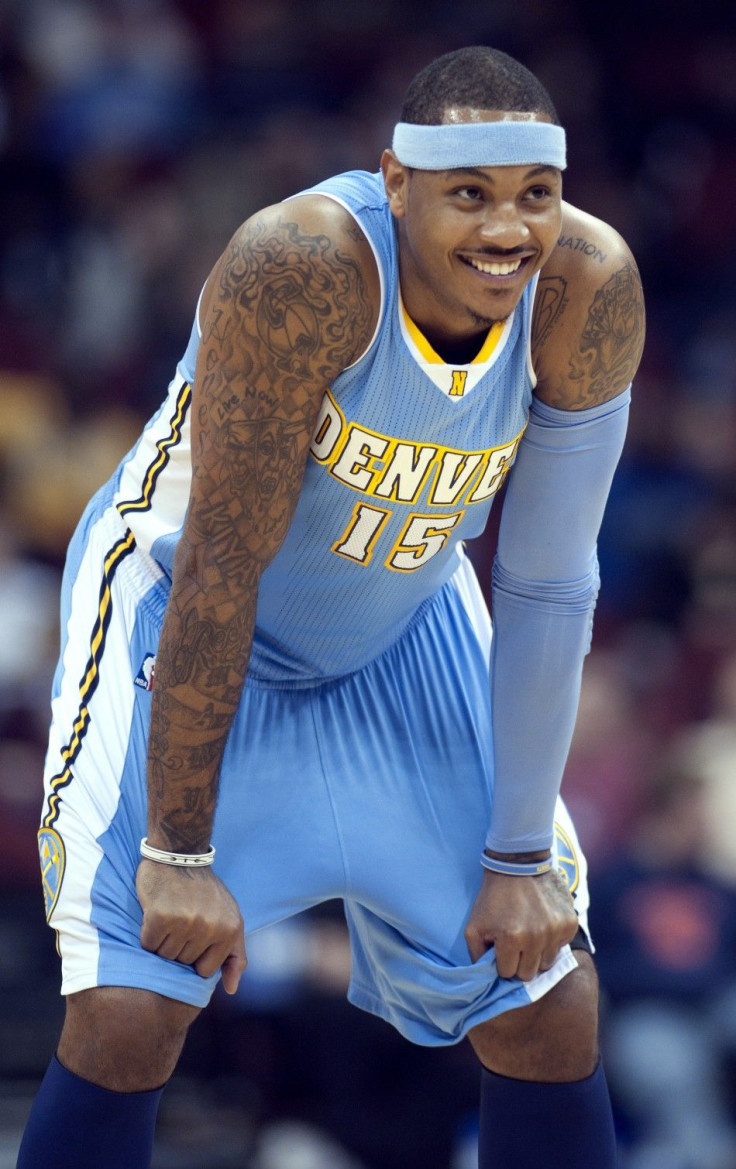 The trade that took months to go through has finally gone through.
The Denver Nuggets and New York Knicks have completed a trade for star forward Carmelo Anthony.
The Knicks receive Anthony, Chauncey Billups, Shelden Williams, Anthony Carter, and Renaldo Balkman, while the Nuggets will receive Wilson Chandler, Raymond Felton, Danilo Gallinari, Timofey Mozgov, and a 2014 first round pick, as well as cash.
Also, the Knicks will send Anthony Randolph and Eddy Curry to Minnesota for Corey Brewer.
It appears Gallinari will now be traded to a team that is willing to offer the Nuggets draft picks.
But the big fish is Anthony. The Brooklyn-born star is on his way to New York, the team he's been looking to play for.
© Copyright IBTimes 2023. All rights reserved.